The ninth edition of the Los Angeles Greek Film Festival (LAGFF) is set to take place from June 3-7.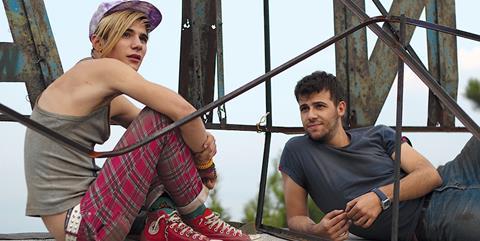 Pantelis Voulgaris directed Little England, which tells the story of a secret love that exists between two sisters and a man.
Set in Greece during the 1930s, Little England won multiple awards at the 2014 Hellenic Film Academy Awards including best film.
Panos H Koutras' Xenia (pictured) digs into the lives of two brothers who search for the father they have never met following the death of their mother. The film earned a number of honours at this year's Hellenic Film Academy Awards.
Alexis Alexiou's neo-noir Wednesday 04:45 is the Centerpiece Premiere selection. The story explores the life of a struggling Athens nightclub owner, and Alexiou and producer Thanassis Karathanos are scheduled to attend a post-screening Q&A..
Of the 35 features, documentaries and short films in the programme, this year's LAGFF boasts three world premieres and 14 US premieres.
For further details click here.