EXCLUSIVE: Jane Roscoe leaves for University of West of England post after three years.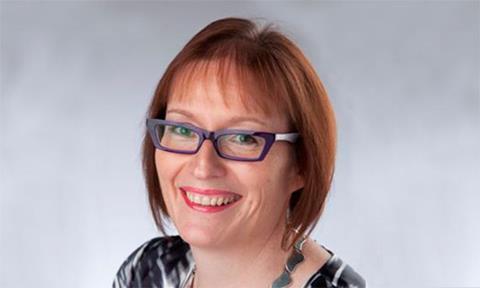 Jane Roscoe, director of the London Film School (LFS), will leave the school at the end of this term to join the University of the West of England as professor, pro-vice chancellor and executive dean of the faculty of arts, creative industries and education.
Gisli Snaer, currently head of studies, will step up as acting director and Dan Lawson, head of LFS open, as acting chief operating officer.
The school will launch a recruitment process for a successor director over the summer.
Roscoe served three years at the school, whose previous alumni include Ridley Scott, Michael Mann, Mike Leigh, Duncan Jones and Tak Fujimoto.
Mike Leigh, LFS chair, said: "There is never an easy time for a school to lose a director but Jane leaves us at a time of our greatest strength and we are very grateful for all that she has done for the LFS in her three years here."
Roscoe added: "I am very grateful to have had the opportunity to lead LFS through a time of change. I have been so lucky to have such an approachable, knowledgeable and engaged board, as well as a leadership team who are ready to carry on the strategic work we have started. Together we have taken LFS into a new era."
The Australian academic and former broadcaster's tenure has been characterised by curriculum modernisation, the ongoing search for a new home for the school, and pockets of agitation among students in part due to a high turnover of staff.
Earlier this year, the LFS announced a deal with developers Ballymore / Ecoworld for the school to move from its current Covent Garden location to London City Island which will also be the new home of the English National Ballet.
The move, planned for 2018, is due to include a significant upgrade of the school's facilities.
The last 18 months has also seen the publication of multiple petitions from disgruntled students and former alumni over conditions at the school. One petition reached more than 300 signatories.