Top brass at the Mexican festival have expanded the table to include culinary cinema and US favourites from the circuit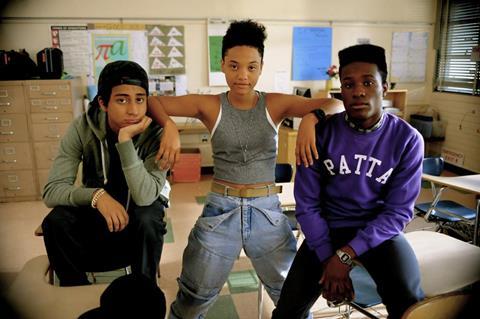 The Tastes sidebar includes the Mexican premiere of Cooking Up A Tribute by Luis González and Andrea Gómez, which profiles El Celler de Can Roca, viewed in some circles as the world's best restaurant, which closed temporarily to tour America.
Tastes includes the world premiere of Baja Tastes by Roberto Najera and the Latin American premiere of Sergio Herman: F***ing Perfect by Willemiek Kluijfhout.
B-Side curates some of the most popular recent films about music and the line-up features the Latin American premiere of Johnnie To's Office, the Mexican premiere of Rick Famuyiwa's Dope (pictured) and Hervé Martin-Delpierre's Arcade Fire: The Reflektor Tapes.
American Specials showcases Mexican premieres of US films with a strong point of view. The roster includes The Hollow Point by Gonzalo Lopez-Gallego, Daniel Noah's Max Rose and Steve Balderson's El Gonzo, as well as the previously announced Scott Cooper's Black Mass and Marielle Heller's The Diary Of A Teenage Girl.
This year, the Outdoor Screenings at Plaza Mijares in San José del Cabo pulls together three films from other parts of the programme: Ice And The Sky, Racing Extinction and Baja Taste.
The festival runs in Mexico from November 11-14.