Dir: Bill Pohlad. US. 2014. 120mins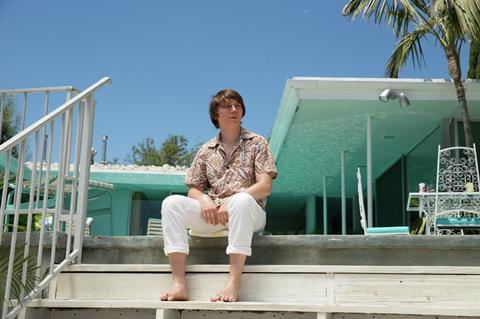 A more conventional biography of Brian Wilson would attempt to shape the vast arc of his troubled life into a pleasing mixture of highs and lows, tears and triumphs. Love & Mercy takes a different, more impressionistic approach, focusing and contrasting two key periods from his life; the rich success and optimism of the Beach Boys best years in the 1960s and a later time when an unstrung Wilson was far from the limelight at the mercy of a domineering, unscrupulous therapist. The result lacks some of the fine detail and context one might have liked, but still emerges as a weighty, fitting salute to Wilson's restless creativity and a touching celebration of the love that would prove to be his salvation.
If the film feels a little disjointed and elusive that would seem a deliberate attempt to mirror Wilson's fractured state of mind.
Lingering affection for the Beach Boys joyous soundtrack to the sun-kissed promise of a 1960s Summer, respect for Wilson's journey to hell and back and impressive performances from Paul Dano and John Cusack should all help to generate sufficient audience interest for a solid theatrical life although Love & Mercy lacks the more obvious crowd-pleasing elements and carefully packaged emotions of a Ray or a Walk The Line.
The one thing that Love & Mercy absolutely nails is the importance of the music. There are numerous scenes that testify to Wilson's painstaking devotion to creating the most original and multi-layered pop music the world had ever heard. He regards the achievements of The Beatles and Phil Spector as inspirations to try harder.
These scenes have the look of a fly-on-the-wall documentary that D.A. Pennebaker might have shot at the time as Wilson changes a note here, tries a different instrument there, adds the noise of an animal and gleefully breaks all the conventions. You are convincingly made to feel as if you are eavesdropping on what Wilson must have been like at the height of his powers.
In the more contemporary scenes, a middle-aged, heavily medicated Wilson (Cusack) meets car saleswoman Melinda (Elizabeth Banks) and starts a romance that places him on a collision course with Eugene Landy the controversial therapist who has been appointed Wilson's legal guardian and taken control of every aspect of Wilson's life.
Paul Giamatti's sinister turn as this blustering, manipulative figure makes Landy one of the villains of the film along with Wilson's callous father who seems determined to crush every ounce of spirit in both the boy and the man. Wilson quietly reveals that he has almost no hearing in one ear because of the beatings he received from his father when he was a child.
The film's sound mix is vital throughout, creating the impression of how exhausting it might have been to be Wilson when his head is like listening to a radio where you cannot control the volume or stick with the same station.
Each part of the story has the potential to be a film in its own right and cutting between them sometimes seems to slow the momentum and dilute the focus.
A doughy Paul Dano really catches the look and spirit of Wilson with his wide-eyed stare, sudden passions and relentless drive to give expression to the voices in his head. He also sings beautifully. John Cusack doesn't look like the older Wilson but does a fine job with a character defined by his secret smiles, broken sentences and sweaty paranoia. It is one of his best performances in some time and Elizabeth Banks is exceptionally good as the warm embodiment of a normality and common sense that had long been absent from Wilson's life.
The film has flaws and even at two hours you don't feel you learn enough about Landy and, with the exception of Mike, the other Beach Boy members rarely have a voice. If the film feels a little disjointed and elusive that would seem a deliberate attempt to mirror Wilson's fractured state of mind. Closing titles bring the story up to date, explain the subsequent fate of Landy and show the real Wilson doing what he clearly loves most-making music.
Production company: River Road Entertainment/Battle Mountain Films
International sales: Creative Artists Agency (CAA) filmsales@caa.com
Producers: Bill Pohlad, Claire Rudnick Polstein, John Wells
Executive producers: Ann Ruark, Jim Lefkowitz, Oren Moverman
Screenplay: Oren Moverman, Michael Alan Lerner
Cinematography: Robert Yeoman
Editor: Dino Jonsater
Production designer: Keith Cunningham
Music: Atticus Ross
Main cast: John Cusack, Paul Dano, Elizabeth Banks, Paul Giamatti