CEO Brian O'Shea announced the new signing on Monday ahead of next week's AFM in Santa Monica.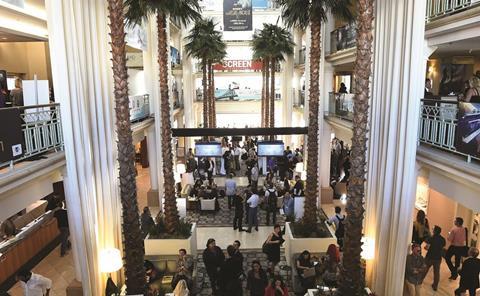 Justin Chadwick will direct The Lady And The Panda, a UK-China co-production that Laura Bickford and Europe China Picture Group CEO Michelle Qi are producing.
The story centres on 1930s New York socialite Ruth Harkness, who ventured into the Chinese interior after the death of her explorer husband and rescued an orphan panda.
Production is scheduled to begin in November all over the Sichuan region in the foothills of the Himalayas in China.
Chadwick, Bickford and Holly Gent Palmo wrote the screenplay based on Harkness' detailed correspondence.
Joe Simpson of Miscellaneous Entertainment, Andrew Mann and Fiona Druckenmiller serve as executive producers.
Chadwick directed the upcoming Tulip Fever, as well as Mandela: Long Walk To Freedom, The First Grader and The Other Boleyn Girl.
The Exchange's sales line-up includes documentary Gleason, A Street Cat Named Bob, Kickboxer: Vengeance and Retaliation.
Production on Stephanie Laing's Irreplaceable You kicks off next month.