Pantelion executives to oversee service.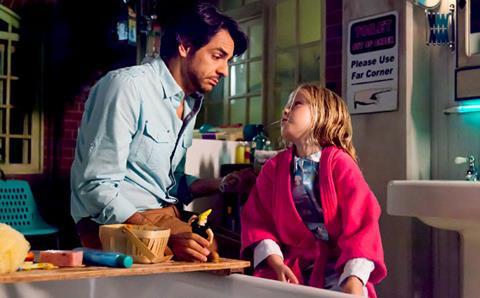 Lionsgate and Hemisphere Media Group have launched the Spanish-language streaming platform Pantaya.
Most titles will appear exclusively on Pantaya including exclusive and first run access to all Spanish-language releases from the Lionsgate and Televisa joint venture Pantelion Films.
The slate includes Pantelion's No Manches Frida and Instructions Not Included (pictured), as well as classic titles featuring Latino icons such as Pedro Infante, Maria Felix and Jorge Negrete, and films from Lionsgate's 16,000-title library dubbed in Spanish, including Dirty Dancing and the Crank action franchise, and Amores Perros.
The roster includes Un Gallo Con Muchos Huevos, and Ladrones, as well as documentaries, concerts and other original premium content.
Lionsgate CEO Jon Feltheimer said Pantaya marked " the next logical step in Lionsgate's track record of serving the Hispanic consumer with high-end premium content through our Pantelion Films venture with Televisa."
Hemisphere CEO Alan Sokol said the service would provide Hispanic film-goers in the US with an "entirely new way to watch movies and connect with their cultures."
Pantelion chief Paul Presburger and COO Edward Allen will oversee the service, which costs $5.99 per month. Click here for more details.