Representatives confirm deal on Monday.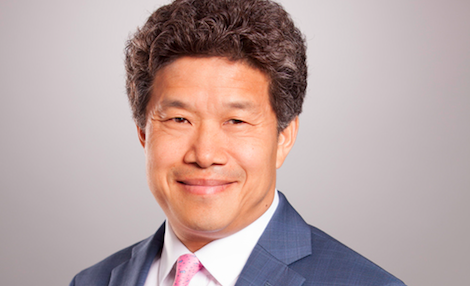 Tang Media Partners (TMP) has acquired Open Road Films as part of a $500m expansion plan.
TMP representatives said the Open Road transaction followed a fund raise earlier in the year through the Los Angeles-based company's strategic shareholders and partners, including return investor Tencent Holdings.
Open Road CEO Tom Ortenberg will continue as CEO while AMC and Regal, the backers with whom he launched the company in 2011, will stay on through a long-term marketing partnership.
Screendaily understands Chinese-American businessman Donald Tang (pictured) had been circling Open Road on and off for about nine months. The acquisition complements TMP's content creation and data analytics business, and IM Global, Stuart Ford's sales, production and finance company in which Tang bought a 60% stake last year.
The deal gives Open Road access to TMP's Chinese and international distribution channels. However it was unclear whether that meant the end of Open Road's strategic partnership with Glen Basner's FilmNation announced in October 2014 to service international in cases where Open Road acquired worldwide or select territories.
In that case a logical move would see TMP stablemate IM Global handle sales on Open Road films going forward, however the parties had not returned calls to clarify at time of writing.
According to TMP's representatives, the acquisition of Open Road "rounds out TMP's capability to create, develop, finance, produce, market, and distribute movies in the U.S., China, and internationally."
Open Road is set to release this week The Nut Job 2 and its credits famously include 2016 best picture Oscar winner Spotlight, as well as Nightcrawler, Chef, End Of Watch, and The Grey. However films like Snowden and Rock The Kasbah flopped and provided the impetus for AMC and Regal to find a buyer.
The release slate includes Home Again in September starring Reese Witherspoon, and the drama Marshall in October with Chadwick Boseman as America's first African-American Supreme Court Justice Thurgood Marshall.
"Open Road is among the best independent theatrical distribution companies in the entertainment world, from its established infrastructure and dedicated leadership, to its solid track record for producing captivating stories," TMP CEO Donald Tang said. "Open Road's addition to Tang Media Partners is a critical step in our strategy to enable our production team to collaborate with the most talented, visionary filmmakers in bringing targeted content to audiences everywhere."
"Our Open Road team is excited for this new milestone with TMP," Ortenberg said. "We have cultivated a strong reputation with filmmakers who seek theatrical releases outside of the major studio ecosystems. By joining TMP we're able to offer these filmmakers studio capabilities that reach beyond established limits and international borders."
"The independent film segment that Open Road occupies is an important part of the theatrical exhibition ecosystem – giving a platform to countless filmmakers who create truly unique content that impacts moviegoers around the world" AMC Entertainment Inc. and Regal Entertainment Group in a joint statement.
"We strongly support the transition of Open Road to TMP and share in TMP's vision for the evolving theatrical landscape made possible by this new partnership."