The Weinstein Company has closed a $7m deal with a $20m P&A commitment for US rights to Can a Song Save Your Life? following Saturday night's hit world premiere that concluded a second early major deal after Bad Words.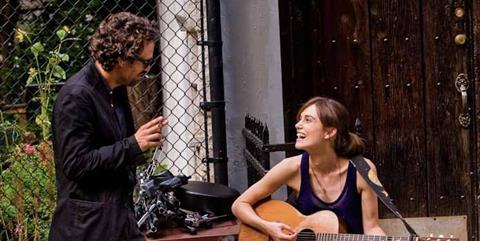 By late Saturday night TWC had emerged as the sole suiter in what had been a frenzied night of courtship. The deal closed shortly afterwards. UTA and CAA co-represent US rights.
Heading into the weekend US buyers, stretched by the vast number of acquisitions screenings in Toronto this year, had been bracing themselves for a busy weekend. Every distributor is looking to fill pipelines in a scramble that increases the likelihood of inflated prices.
By late Saturday afternoon buyers had been huddling with sales agent WME Global over Alex Aja's Horns and CAA was understood to have received at least three offers on Jonathan Teplitzky's The Railway Man. TWC had shown intermittent interest in that title too.
Decision makers were weighing up two private screenings of Felony and festival closer Life Of Crime. IM Global meanwhile screened its Justin Bieber doc for international buyers, who shared a venue with recruited hordes of young female fans.
Saturday night's schedule of premieres included the CAA premiere of Words And Pictures, You Are Here and Midnight Madness premiere The Green Inferno.
WME was touting The Double as well as early afternoon screening Supermensch, while UTA co-represented The F-Word with Linda Lichter. ICM Partners was handling Fading Gigolo and co-represented You Are Here with CAA.
Focus Features and A24 have already demonstrated a willingness to show the money for must-have titles.
Early on Saturday the former paid around $7m for world rights to Jason Bateman's Bad Words while A24 stumped up $1.25m for North America on Locke.