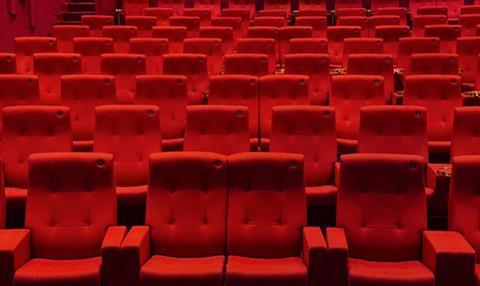 JUNE 30 UPDATE: Cinemark and Cineworld-owned Regal have joined AMC Theatres and pushed back their reopening dates as the number of new cases of Covid-19 soars across the US and states roll back their reopening plans.
Cinemark said on Tuesday (June 30) it will commence reopening on July 24 with classic films, and open additional sites in subsequent weeks leading up what is hoped will be the launch of new wide releases led by Tenet and Mulan in August.
The exhibitor has, like AMC and Cineworld, amended its policy and said cinema-goers must wear masks inside its venues.
Earlier on Tuesday Cineworld said its US sites would now reopen on July 31.
JUNE 29 ORIGINAL REPORT: AMC has pushed back reopening its sites from July 15 to July 30 after studios delayed their tentpole releases amid a surge in new Covid-19 cases across the US.
Later on Monday (June 29) Los Angeles mayor Eric Garcetti announced a "hard pause" on reopening businesses, including cinemas, after the number of cases in the county crossed 100,000 and city and California officials expressed renewed concerns over a possible hospital bed shortage.
A few hours later the governor of Arizona ordered cinemas and other specific businesses like gyms to shut down for 30 days as the state remained a hotspot. Others are expected to issue restrictions heading into the July Fourth holiday weekend.
The world's largest exhibitor announced it will reopen at 450 sites, and at approximately 150 remaining venues a week later ahead of the first wave of new releases in a heavily diluted summer season.
The theatre chain said it expected "at least some theatres in all the 14 countries in which AMC operates outside the U.S. will have opened by July 30 as well, with a full global opening of theatres completed by early August".
Last week Warner Bros pushed Christopher Nolan's sci-fi thriller Tenet back to August 12, and several days later Disney moved its live-action adventure adaptation Mulan to August 21.
Other distributors followed suit with their releases, and on Monday (June 29) Sony said it was moving back rom-com The Broken Hearts Gallery to August 7.
The first wide release of a new film this summer will be Solstice Studios' Russell Crowe road rage thriller Unhinged on July 31.