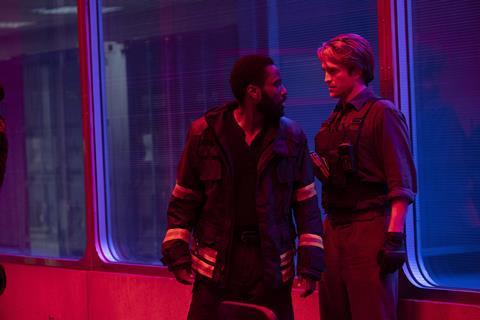 Warner Bros has pushed back the release of Tenet to August 12 as the number of Covid-19 cases continues to spike in the US.
The Christopher Nolan tentpole had been set for July 31. That now becomes the slot for the tenth anniversary re-release of Nolan's Inception, which was previously dated on July 17.
At time of writing it remained unclear what Disney would do with Mulan, which is set for July 24.
Similarly, Solstice Studios had not announced any date change from July 10 for Unhinged, nor Sony for The Broken Hearts Gallery on July 17.
The major exhibitors AMC, Cinemark, and Cineworld-owned Regal have all said they are prepared to reopen by early or mid-July. However studio executives have always said privately they will remain flexible as the situation changes.
California and Los Angeles County chiefs have allowed businesses to reopen, although theatres have not received the green light in Los Angeles County. Cases in Los Angeles County have reached 88,500 according to Johns Hopkins University – the highest region in the US.
Covid cases in the US have been climbing and Wednesday delivered a new high of 36,975 new cases as the overall number climbed to 2.4m and states including Texas have paused reopening. The Centers for Disease Control said the actual number of infected may be ten times higher.
A Warner Bros spokesperson said,"Warner Bros. is committed to bringing Tenet to audiences in theatre, on the big screen, when exhibitors are ready and public health officials say it's time.
"In this moment what we need to be is flexible, and we are not treating this as a traditional movie release. We are choosing to open the movie mid-week to allow audiences to discover the film in their own time, and we plan to play longer, over an extended play period far beyond the norm, to develop a very different yet successful release strategy."