Goteborg Film Festival's Nostradamus Project report predicts that audiences will rebel against content that doesn't reflect diversity.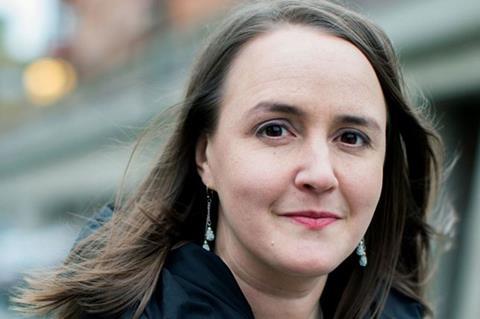 Diversity on screen will see a "measurable change within five years," according to a new industry report.
"We now believe good business sense, in combination with programmes to address representation, will result in measurable change within five years," claims the 2016 Nostradamus Project report, commissioned by the Goteborg Film Festival and revealed yesterday [Thur 4] during the event's Nordic Film Market.
According to the report, audiences will incresingly rebel against content that does not reflect diversity.
"If the lives, jobs, experiences, agency, physical bodies and aspirations of on-screen characters do not reflect the makeup of the audience (or what is worse: if they are actively insulting) audiences will make other choices – or call you out. Films refusing to reflect contemporary realities will feel stale and implausible not just to the groups whose lives are erased on screen, but also to white men who can't recognise their communities, neighbours or sisters in these stories," the report states.
In light of social media campaigns including #OscarsSoWhite or #WheresRey, the report warns that audiences are getting more and more frustrated. "No one can afford to ignore this unhappiness," the report adds.
The report, which considers how film and TV business models might change in the next three to five years, addresses a number of pressing issues within the film and TV sectors.
It also predicts theatrical windows becoming more flexible and shorter; the convergence of sales, distribution and marketing activity; film festivals becoming increasingly important; the economics of film and video being impacted by advertising fatigue; independent cinemas creating an audience renaissance; and Netflix and Amazon's rise being no more worrying than global media conglomerates in general. (See full summary points below).
The report was authored by broadcaster and author Johanna Koljonen with contributions from industry professionals including Julie Bergeron, head of industry programs, Marché du Film in Cannes, EFM director Matthijs Wouter Knol and Tine Klint, CEO, LevelK.
Nostradamus was founded by Göteborg Film Festival and is presented in collaboration with Lindholmen Science Park, with support from Nordisk Film & TV Fond, Region Västra Götaland, The City of Gothenburg, Business Region Göteborg, and Göteborg & Co.
Summary findings of the report
1. Distribution: Difficult and Different
Sales, distribution and marketing will start early, happen in parallel, and increasingly be provided by the same companies, driving some out of business and everyone to change how they work. All films and programming will need individual release strategies. Harder times for drama ahead are temporary and may not hurt quality content.
2. Rapid Changes in Representation
Audiences, industry minorities and business logic are forcing the industries to act on representation. Studies show that discrimination is systemic, but the same correlations suggest positive change could have powerful ripple effects, measurably changing ratios.
3. Post-Television
The viewing of streamed content is growing in all age groups while TV audiences are getting older. Networks and TV providers offering good user experiences online can still do well. In effect, the digital revolution has re-created the TV ecosystem, only slightly slimmer with much more flexibility.
4. The New Majors
Although competing with local know-how in hundreds of markets is not trivial, Netflix, Amazon and perhaps a few others will become global players in the OTT space. This is neither much more nor much less of a worry than vertically integrated global media conglomerates are in general.
5. Getting It Out There
Windows and holdback times will continue to develop, overall becoming more flexible and shorter. Self-distribution and other unconventional releases show potential for niche titles. TVOD is growing, as are specialty SVOD services. Festivals will be increasingly important.
6. Cinemas & Circulation
Independent theatres have become laboratories for innovative audience work and we seem to be at the cusp of an arthouse renaissance. There are still hard years ahead for independent cinema, but by perhaps 2020 digital distribution will be finding its form.
7. At the Vrovies
Virtual Reality filmmaking is coming into its own, attracting funding and talent. The medium's cinematic potential makes it interesting to the film industry, but it is not inherently suited for linear storytelling. Learning from less linear traditions like games and performance is vital.
8. The Advertising Wars
Advertising fatigue, in particular the practice of adblocking, is affecting the economic landscape of film and video. Distributing content on proprietary platforms with shared revenue models raises questions but shows potential.
9. TV and Video Advertising Floods
With audience behaviour and business models out of sync, commercial TV needs to trim its advertising load to protect linear viewing. Competition in online video from traditionally text-based media companies is growing.
To download the full report visit nostradamusproject.org