EXCLUSIVE: Vernon to depart after 11 years at UK distributor; John Ramchandani to assume "broader role".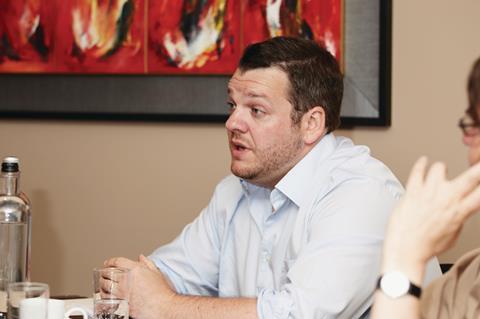 Metrodome MD Jezz Vernon (above) is to leave the company at the end of next month after 11 years at the distribution firm, three in the role of MD.
John Ramchandani (right), currently MD of subsidiary label Hollywood Classics, will assume a "broader role" within the Metrodome Group, which has said it will take Vernon's departure as an "opportunity to streamline the organisation structure at the higher levels."
"We are taking the opportunity to streamline the organisation structure at the higher levels going forward," the company said in a statement to Screen.
"John Ramchandani, currently responsible for Hollywood Classics (representing the international rights on behalf of 20th Century Fox, MGM, Universal amongst others) and who has extensive experience within Metrodome Distribution from his previous roles will, in addition to maintaining his pre-eminent role in HC, take a broader role across the whole group from September 1st."
Vernon said: "It has been a great joy working with the Metrodome team for the past 11 years – I honestly think they're the best in the business. But it's time to push on into new adventures."
The executive is expected to remain in the independent film arena but has yet to disclose plans.
Ramchandani commented: "Metrodome Distribution has an outstanding slate for 2016/17, including recent Cannes award winner Personal Shopper and this is undoubtedly an exciting time to join the team. Over the last 13 years I have seen Metrodome change in line with the ever-evolving industry and I look forward to guiding the company through the next compelling chapter of the UK film industry."
The stalwart independent distributor, one of the UK's key buyers of foreign language fare and English-language independent films, also houses international sales and production arms.
The company, which has been seeking a buyer in recent months, is expected to attend upcoming markets as usual.
Recent releases include Eva Husson's Toronto drama Bang Gang and Mark Duggan documentary The Hard Stop. Upcoming titles include Terence Davies' A Quiet Passion and Kristen Stewart thriller Personal Shopper.