Monica Bellucci, Gavin Hood and Deepa Mehta are among tribute recipients in a new series of on-stage talks at next month's 33rd edition of the Miami International Film Festival.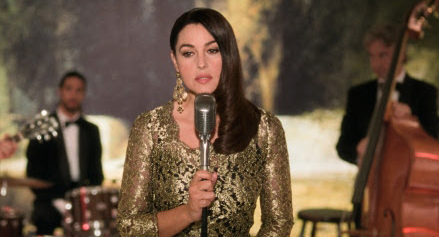 Running from March 4–13, 2016, the festival produced by Miami Dade College will screen 129 films and closes with the US premiere of Andrew Currie's comedy The Steps starring James Brolin.
Forty-six films are directed or co-directed by women and the roster includes 12 world, one international, 16 North American and 13 US premieres.
As previously announced Alex de la Iglesia's My Big Night is the opening night selection.
The inaugural Marquee Series category, dedicated to on-stage conversations with major film personalities sharing a major new work, includes Bellucci in conversation with her Ville-Marie director Guy Edoin on March 8.
The programme includes: Eye In The Sky director Gavin Hood on March 5; Goya Award-winning Spanish star of The Olive Tree Iciar Bollaín in conversation on March 6; and Beeba Boys director Deepa Mehta on March 9.
"This year's line-up is like a prism that invites Miami to see the world with an illumination that only the cinema, and the artists that create the work, can provide," said executive director and director of programming Jaie Laplante.
"The programmers have populated the programme with films and events that are essential to the complex, dynamic, ever-changing Miami of the now."
For full details of the programme click here.