Sylvester Stallone reprises role as Rocky in the Ryan Coogler-directed sequel.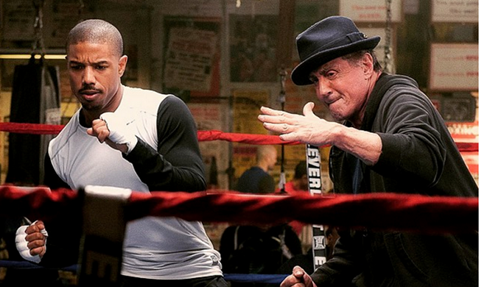 After their debut collaboration Fruitvale Station garnered critical acclaim, director Ryan Coogler and actor Michael B. Jordan's next project is the latest edition in the long-running Rocky franchise.
This time, Rocky Balboa, again played by Sylvester Stallone, has finally hung up his gloves for good.
Stepping into the ring is Adonis Creed (Jordan), son of Apollo Creed (played by Carl Weathers in the first four films in the series), who was killed in the ring by Russian boxer Ivan Drago (Dolph Lundgren) in Rocky IV.
Balboa trains and mentors the young pugilist as he prepares to scale the echelons of professional boxing.
Warner Bros. are set to release in the US on November 25. A UK release date has yet to be confirmed.