Carlos Enderle's Minezota and Maya Goded's Plaza De La Soledad shared the Impulso Morelia awards as the 13th Morelia International Film Festival concluded in Michoacán, Mexico, at the weekend.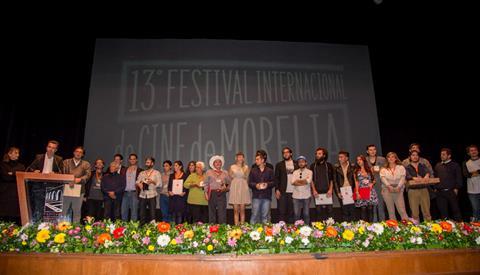 Cinépolis gave a prize of approximately USD $12,100 (200,000 MXN) for post-production services to Minezota, while Plaza De La Soledad earned a guarantee of national distribution via Cinépolis and a P&A commitment of at least USD $15,100 (250,000 MXN)
The Guerrero Press Award for Best Mexican Feature Length Documentary went to El Hombre Que Vio Demasiado, by Trisha Ziff.
The prize of Best Mexican Documentary Made By A Woman, given by the Association of Women in Film and Television of Mexico, was presented to Los Reyes Del Pueblo Que No Existe, by Betzabé García.

The Guerrero Award for Best Mexican Feature Film went to Te Prometo Anarquía byJulio Hernández Cordón.
Jana Raluy won the best actress in a Mexican feature award for Un Monstruo De Mil Cabezas while Raúl Silva claimed the corresponding best actor prize for Yo.
Almacenados by Jack Zagha Kababie received the Public Choice award.
The best of the festival will now embark on the traditional tour of Mexican cities.