The company is reteaming with Roadside Attractions to handle the US theatrical release on Kevin Macdonald's upcoming film.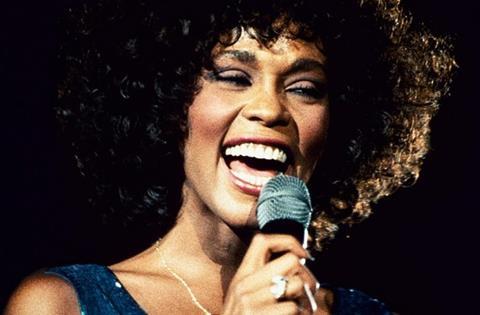 Miramax has also acquired additional international territories that include Latin America, China, CIS, and Benelux.
Whitney will chart the career of the late Whitney Houston and is being produced by Simon Chinn of Searching For Sugar Man fame, his Lightbox Media partner Jonathan Chinn, and Lisa Erspamer.
Executive producers are Will Clarke, Andy Mayson and Mike Runagall from Altitude, which sold out the film in Cannes last month.
Rights went for France (ARP), Germany, Italy, Spain (Wild Bunch), Australia and New Zealand (Transmission), Scandinavia and the Baltics (NonStop), Japan (Tohokushinsha), Hong Kong (Edko), South Korea (Pancinema), Taiwan (CMC Entertainment), and Switzerland (Impuls).
Altitude also closed deals for the Czech Republic (Bohemia Motion Pictures), Poland (Kino Świat), former Yugoslavia (2i Film) Thailand (IPA Asia Pacific), Middle East (Gulf) and Turkey (Bir Film). As previously announced, Altitude Film Distribution will handle the UK release.
The Whitney Houston Estate has granted the film-makers exclusive and unprecedented access to a vast archive of unseen material and Macdonald is interviewing family and friends, many of whom have never gone on record before.
Houston came from gospel roots and a family steeped in music to become arguably the most acclaimed pop singer of modern times before her untimely death at the age of 48.
Miramax and Roadside Attractions partnered on Mr. Holmes as well as Southside With You, which is set to open in the US on August 26.
WME Global negotiated the deal for Whitney on behalf of the film-makers.