ACTOR: At the age of 11, Molly Windsor earned plaudits for her lead role in Samantha Morton's Bafta-winning The Unloved.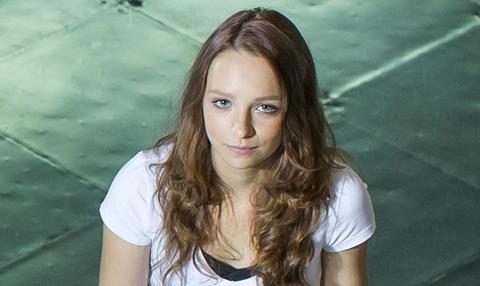 Click here for more Stars of Tomorrow
Starring opposite Robert Carlyle, she played abused child Lucy and it was an experience that had a huge impact on her future.
"I didn't want to ever stop acting," Winsdor says. "I didn't understand how huge these people were which, in a way, was good, because I was just making human connections with different people and I appreciated it more because it became so personal to me."
Born in Nottingham and still based there, the 19-year-old has trained with the city's Television Workshop and Actors Studio, still attending the latter as "working with other actors is what really inspires me, and the Actors Studio is what is helping me develop".
After The Unloved, roles in Oranges And Sunshine and When The Lights Went Out followed, before a break until this year's BBC drama Three Girls in which she stars opposite Maxine Peake and Lesley Sharp.
"I was going through the education system and college. It wasn't a deliberate break and I wasn't in a rush to get any work but, at the same time, I know that if a job had come up that I really wanted to do, I would have done it," Windsor says.
"I'm glad that I got to go to college and have that experience, but I know that my priority is acting. I'd choose that any day."
Directed by Philippa Lowthorpe and centred on a real-life case of child sexual exploitation, Three Girls was "worth waiting for" and being on set again feels like "coming home".
Winsdor says: "It was a lot of hard work and very intense but it's such brilliant writing and an important story to tell. I feel very passionate about it."
Contact Annalisa Gordon, The Artists Partnership annalisa@theartistspartnership.co.uk