The Franco-American Cultural Fund on Tuesday announced the line-up for the 20th anniversary edition of the French film festival set to run in Hollywood from April 18-26.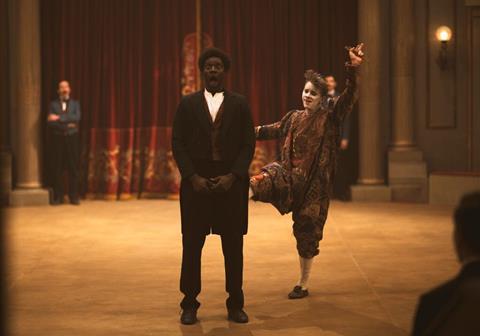 The North American premiere of Roschdy Zem's Monsieur Chocolat (pictured) presented in association with Gaumont will open the festival, and the world premiere of Laurent Tirard's rom-com Up For Love starring Jean Dujardin and Virginie Efira will close the event. Season 1 of Call My Agent will close the TV competition.
Overall COLCOA will screen a record 70 films and TV series. The programme includes four world, seven international and 19 North American or US premieres.
The feature film competition includes the world premiere of Fanny's Journey by Lola Doillon starring Cecile de France, the US premiere of Robert Guédiguian's Armenian genocide drama Don't Tell Me The Boy Was Mad, and the US premiere of Nicolas Boukhrief's thriller Made In France, which did not get a theatrical release in France because of sensitivity following the terror attacks in Paris.
"This 20th anniversary deserves a spectacular, strong programme that reflects the diversity of French production, as well as the creativity and dynamism of French film-makers and producers," said COLCOA executive producer and artistic director François Truffart.
"More than ever, we are about to involve audiences in a journey that will stir them, make them laugh, cry, tickle their curiosity, and help them remain optimistic, while recognising the urgent world zeitgeist.
"Twenty years is an achievement for any film festival in Hollywood. This would not have been possible without the commitment of the Franco-American Cultural Fund – a unique partnership of the DGA, the MPA, la SACEM and the WGA West – creator of the festival in 1996 and supporter of its subsequent development. We also salute French sales companies, official supporters, sponsors, and US distributors, whose loyalty and trust have given the festival its continuing excellence."
For full details click here.