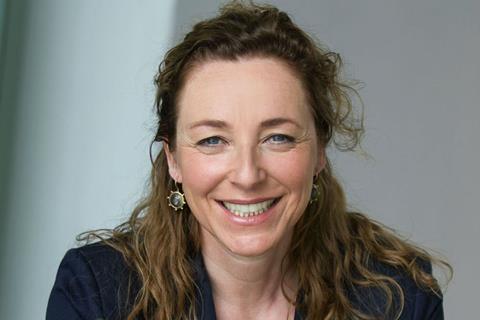 "There's no sign of 'a seven year itch'," laughs Diana Iljine, as she heads her seventh edition of the Munich Film Festival (Filmfest München) this year .
"On the contrary, the love is growing."
Iljine points to the increasing international focus of the festival (CAA, for one, is attending for the first time), an increase in the number of accredited press attending and a rise in audiences. It all adds up, she says, to a far greater impact being felt in Germany by the films Munich is celebrating.
She describes the opening film, the world premiere of Jochim A Lang's Mackie Messer - Brechts Dreigroschenfilm, as "a blast, a truly unique film from Germany given it is a musical".
"Friday was also exciting with the world premiere of Perfume, Netflix's 'next big thing' from Germany, and Emma Thompson singing on stage when she received her CineMerit Award and bursting with energy," Iljine continues.
"That day alone highlighted what we do best: -being a true audience festival for professionals and cinema lovers alike."
Iljine says the festival is always looking at how it can adapt its programme to cater for the audiences' interests and reflect developments on an artistic and technical level in the industry.
This year saw the first two days of the festival provide the backdrop for a conference on virtual reality organized by the Bayerisches Filmzentrum and Munich's Creative Europe Desk with the Bavarian Academy of Fine Arts.
In addition, the festival is serving as a platform for various discussion events aimed at professionals as well as the Filmmakers Live series where audience members can listen to conversations with filmmakers including Lucrecia Martel - the subject of this year's retrospective, Philip Gröning, Jennifer Fox, Margarethe von Trotta and Mads Brugger as well as the CineMerit Award recipients Emma Thompson and Terry Gilliam.
"The Munich Film Festival has ideal timing from a national and an international point of view," Iljine suggests. "It is right at the beginning of summer time in the south of Germany and therefore is a great place to meet and network for the whole German film industry in the middle of the year."
"We are right after Cannes and so, thanks to a huge effort by our wonderful programmers, we are able feature more than 20 highlights from the Cannes festival as well as the 'best of' the year since last summer."
Among the Cannes titles screening in Munich this week are Hirokazu Kore-eda's Palme d'Or winner Shoplifters, Sergei Loznitsa's Donbass, Ulrich Köhler's In My Room and Terry Gilliam's The Man Who Killed Don Quixote.
"International distributors appreciate the opportunity to present their films in many cases for the first time right after Cannes," she explains. "The German distributors enjoy the unique chance to watch or even re-watch them so as to consider whether they might bring them to the German screens."
The festival audience serves as a good testing ground for local distributors to see how a general cinema-going audience reacts to their films being lined up for autumn or winter releases. It gives marketing departments the time to rejig campaigns accordingly.
"In addition, we've built up a wonderful relationship with Mark Adams in Edinburgh and Karel Och in Karlovy Vary to share guests and films," says Iljens. "There isn't any feeling of competition."
A case in point is Munich's guest of honour Terry Gilliam who will be travelling on to the Czech festival after receiving his CineMerit Award. Coming in the opposite direction is the young Ukrainian filmmaker Roman Bondarchuk. He will be in Munich later this week after presenting the world premiere of his fiction feature debut Volcano in Karlovy Vary.
At the same time, the relationship between the festival and the German offices of the US majors has been growing stronger in recent years. "Universal worked together with us last year to bring Sofia Coppola to Munich for her retrospective," Iljine explains. "And Sony, HBO and Netflix are now working with us on an international level with surprising intensity. We are very happy with these developments."