Festival guests will include director Jim Sheridan and actress Ruth Negga.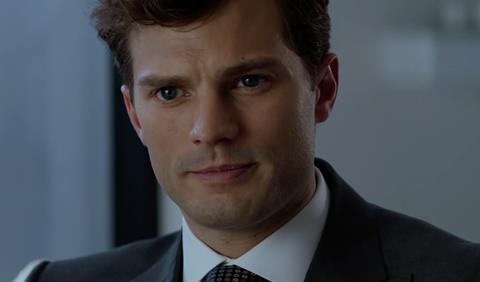 Netflix-acquired war-drama The Siege of Jadotville - which tells the true story of a battalion under attack in the Congo in the 1960s - leads a strong line-up of Irish cinema at this year's Galway Film Fleadh (July 5 - 10).
The film stars Jamie Dornan as Commandant Pat Quinlan, who led an Irish battalion of United Nations soldiers during a tense stand-off against local troops and foreign mercenaries in the Congo in 1961.
The Parallel Film-produced title, a directorial debut by Richie Smyth based on the novel by Irish journalist Declan Power, will have a special screening at the Fleadh.
It is one of several Irish films that will bow at the Fleadh, which runs from July 5th-10th. The festival will also focus on world cinema and Finnish cinema. Guests include director Jim Sheridan, actress Ruth Negga and screenwriter Kirsten Smith.
Property Of The State, a drama which revisits one of the most notorious murders in Irish history, will have its world premiere at Galway. Starring David Rawle (Moone Boy), Elaine Cassidy and Patrick Gibson, it looks at the case of Brendan O'Donnell, who killed Imelda Riney, her three-year-old son Liam and local priest Fr Joseph Walsh in woodlands in the west of Ireland in 1994. The film, told through the source diaries of his sister Ann Marie, explores whether O'Donnell, who had struggled with mental health since childhood, had been let down by local services.
A documentary about filmmaker Simon Fitzmaurice, It's Not Yet Dark, will also have its world premiere in Galway. Narrated by actor Colin Farrell, it tells the story of Fitzmaurice, who has motor neurone disease and who directed his first feature, My Name is Emily, despite being unable to speak and using eye-gaze technology. The documentary is based on Fitzmaurice's book of the same name.
Crime will feature in two of the most-anticipated Irish debuts. Filmed in Cork, The Young Offenders follows the exploits of two teenagers who go on a road trip in the hope of salvaging some bales of cocaine. Directed by Peter Foott, it's inspired by a €440 million cocaine seizure off Ireland's west coast, when one of the gang put diesel instead of petrol into the boat's motor, causing the engine to cut and the boat to later capsize.
Cardboard Gangsters sees filmmaker Mark O'Connor (Between The Canals) team with writer/actor John Connors. It centres on a group of young gangsters as they wrestle for control of the drug trade in a working-class Dublin suburb.
Simon Dixon's debut Tiger Raid, centred on two mercenaries attempting a kidnapping in Iraq, and Liam Gavin's occult horror A Dark Song, will bow at the festival, as will Darren Thornton's A Date For Mad Mary, described as a snapshot of modern Ireland and Ciaran Creagh's drama In View and Revolutions, a documentary set around the roller-derby world.
The closing film at the year's festival will be Sanctuary, set in the world of people with intellectual disabilities and centred on the romance between Larry and Sophie, two people who want to be together in a world that does everything to keep them apart.
The Galway Film Fleadh will open on July 5th with Creative Control, Benjamin Dickinson's sci-fi drama set in New York five minutes into the future. World cinema titles to be shown include New Zealand comedy-drama Hunt For The Wilderpeople, Italy's L'Accabaroda and Germany's 24 Weeks.
"We are delighted to reveal such a comprehensive programme," said Fleadh programme director Gar O'Brien.
"We are looking forward to providing a platform for some of the best new and established Irish filmmakers as well as bringing films and talent from all over the world to the west of Ireland."