Audrey Azoulay has been announced as France's new Minister of Culture and Telecommunications, replacing Fleur Pellerin.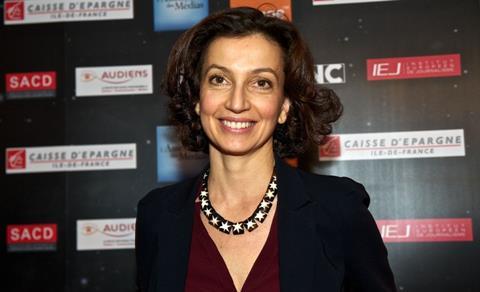 Pellerin's unexpected departure was part of a larger cabinet reshuffle by French Prime Minister Manuel Valls, which saw three other portfolios change hands.
Her departure came just days after she made her first visit to the US on a trip to promote France's new improved tax credits international productions, during which she met with several majors including 20th Century Fox, Universal Studios, Sony Pictures and Lionsgate and Warner Brothers to discuss topics such as the copyright and piracy.
The minister, who was in the job for 18 months, was reported by French media to have burst into tears and nearly fainted on receiving the news she was being replaced.
In an emotional outgoing speech, the Korean-born minister, who was adopted by a French family when she was just a few months old, referred to her unusual trajectory from orphan from to minister.
"There are not many countries in the world where a child found on the streets of a slum and adopted by parents of modest means could one day become minister of culture," said Pellerin.
"I have a sense of immense gratitude towards Manuel Valls who proposed my name to the president of the republic. I want to underline my recognition of him and my loyalty."
Pellerin's key achievement for cinema during her tenure was to oversee the increase of France's tax credits for local and international productions from 20% to 30% - a move that has already encouraged a handful of big-budget French productions to shoot a home rather in cheaper neighbouring territories.
One issue she leaves unresolved is the battle over film classification between France's mainly liberal film-making community and a right-wing, Catholic body that has recently forced through 18-certificates for Love and Blue is the Warmest Colour.
Pellerin's successor, Audrey Azoulay, was previously President Francois Hollande's cuture and communications advisor at the L'Elysée palace, having replaced David Kessler in 2014. Prior to that, she was second in command at France's National Cinema Centre (CNC).