EXCLUSIVE: The former Oscar nominee has joined fellow Briton Gerard Butler on the submarine thriller that Nu Image will begin selling in Berlin.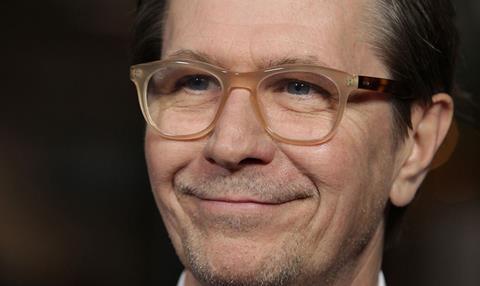 The long-gestating Hunter Killer appears to be moving full steam ahead with Millennium Films on board to fully finance and talks ongoing to find a director. Philip Noyce and Martin Campbell had previously been linked to the project.
Nu Image president of international sales and distribution Jeffrey Greenstein will begin negotiations with international buyers at the EFM ahead of a scheduled July shoot.
Oldman will play a US official in the story about a submarine captain who must save the day after the Russian president is kidnapped by a rogue Russian general.
Butler, who also stars in Millennium Film's London Has Fallen that Focus Features will release in the US On March 4, will play the submariner. The story is based on the book Firing Point by George Wallace and Donald Keith.
Relativity will release the film wide in the US should the company emerge from bankruptcy as planned.
Original Film's Neil Moritz will produce with his partner Toby Jaffe. Moritz and Relativity chief Ryan Kavanaugh resolved their legal battle over control of the film last November.
The Nu Image slate includes Hitman's Bodyguard scheduled to begin production on April 2, and The Bleeder, which stars Naomi Watts and Elizabeth Moss and tells the story of Chuck Wepner, the heavyweight boxer who inspired Sylvester Stallone to make Rocky.