Independent Film & Television Alliance (IFTA) membership voted in the executive committee and board for the 2016-2018 term at Thursday's concurrent annual membership meeting in Los Angeles and London.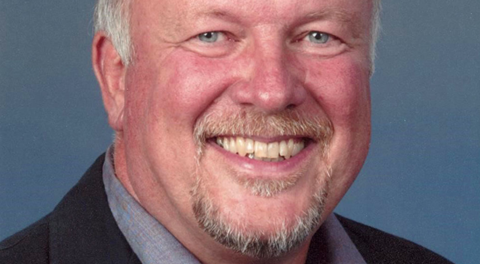 Mongrel International president Charlotte Mickie was elected to the executive committee as vice-chair alongside Jay Joyce of Artist View Entertainment, Lloyd Kaufman of Troma Entertainment, and Almira Ravil of Screen Media.
Michael Ryan of GFM Films (pictured) will continue in his role as board chairman. Myriad Pictures chief Kirk D'Amico and Lise Romanoff of Vision Films continue in their posts as vice-chairs for the second year of their term.
The following were elected to the board at Thursday's meeting: Shaked Berenson (Epic Pictures Group); Tamara Birkemoe (Foresight Unlimited); Jody Cipriano (CineTel Films); Alexandra Cocean (Voltage Pictures); Camela Galano (Relativity Media); Brad Krevoy (Motion Picture Corporation Of America); Albert Lee (Emperor Motion Pictures); Nat McCormick (The Exchange); Michael Rothstein (IM Global); and Alison Thompson (Cornerstone Films).
Caroline Couret-Delegue (Truffle Pictures) and Andrew Orr (Independent Film Sales) will serve as alternates.
This marks the first time Cipriano, Cocean, McCormick, Rothstein, and alternate Orr will serve on the IFTA board.
Continuing for the second year of their terms on the board are: Paul Bales (The Asylum); Jason Buckley (Lakeshore Entertainment); Carl Clifton (K5 International); Pierre David (Reel One Entertainment); Mathilde Epstein (Lightning Entertainment); Ennis Hensley (The Weinstein Company); Andrew Kramer (Lionsgate); Avi Lerner (Nu Image); Kathy Morgan (Kathy Morgan International); and Thorsten Schumacher.
"We are once again honoured to have so many uniquely talented and dedicated members on our executive committee and board, who will undoubtedly play a pivotal role in our effort to serve and represent the Independents of our industry worldwide," said IFTA chairman Ryan.
"I'd also like to take the opportunity to thank outgoing members for their service and passion towards our cause."