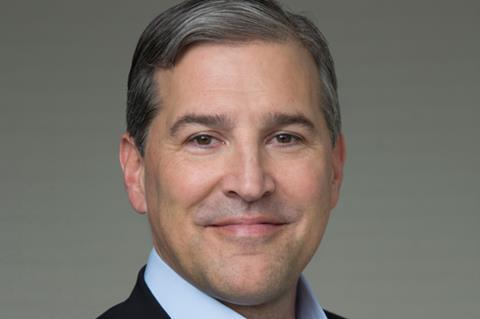 Joshua Grode has been appointed as CEO of Legendary Entertainment, taking over for former CEO Thomas Tull.
In his new role, Grode will establish the strategy for expanding Legendary's existing business, leveraging the assets of its largest shareholder, Wanda Group, and its various divisions and affiliates around the world. Grode will work closely with Mary Parent, vice-chairman of worldwide production.
Grode, a longtime advisor to Wanda, joins Legendary from Irell & Manella where he was a partner in the Los Angeles office and co-chair of the firm's Transactions Practice. Grode has previously served as a strategic, financial and deal making partner to companies like A24, Lionsgate, Marvel, Miramax, Summit Entertainment, Bank of America, Comerica Bank, Union Bank, and The Academy of Motion Picture Arts and Sciences.
According to Legendary, Grode has been integral in transforming the company's financial and operating plan over the past 12 months. Grode identified new executive management including the recently appointed CFO, Ron Hohauser, and head of Human Resources, Haylen van Koppen. The appointment of Grode to CEO follows a planned departure of former CEO Thomas Tull, who left the company last January.
Grode said: "Having received numerous solicitations throughout my legal career, it is the quality of the people at Wanda, Chairman Wang and Lincoln Zhang, and at Legendary, specifically Mary Parent and her unrivaled creative expertise, combined with their collective determination to transform Legendary into a next generation studio, that has convinced me that this is a unique opportunity."
Throughout his career Grode regularly facilitated film, TV and video game financing and mergers and acquisitions, including representing and advising Dalian Wanda Group Co., Ltd. In the $3.5bn purchase of Legendary Entertainment; and the Academy of Motion Picture Arts and Sciences issuance of $341 million of tax-exempt "Oscar Bonds" to finance the construction of the Academy Museum of Motion Pictures, among many other deals and acquistions.
Lincoln Zhang said: "Josh is a longtime partner and advisor to Wanda, and most recently Legendary. His strong entertainment and financial acumen, relationships and understanding of the global growth opportunities that await Legendary will be indispensable."
Parent stated: "Josh has become my most significant thought partner on the content side of this business. I am thrilled to make our partnership official and look forward to building a business that is deep on quality and high on delivery over the years to come."
Legendary currently has four films in various phases of production including Pacific Rim Uprising, Godzilla: King Of The Monsters, Skyscraper, and Detective Pikachu.