Rose McGowan and Christopher Lloyd star in supernatural thriller.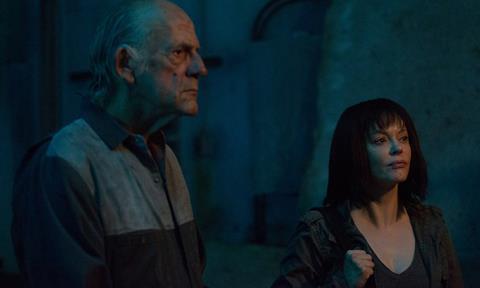 Orion Pictures and Samuel Goldwyn Films have secured US rights to Jenna Mattison's directorial debut The Sound.
The film centres on Kelly, a writer and a skeptic of the supernatural. As a specialist in acoustic physics she uses low frequency tactile sound waves to debunk reported paranormal activities for her online blog.
When presented a new case about a supposedly haunted subway station, Kelly sets off to uncover the truth behind the hoax that involves a 40-year-old unexplained suicide.
Rose McGowan, Christopher Lloyd, Michael Eklund, Richard Gunn, and Jane Moffat star in the supernatural thriller written and directed by Mattison.
Geoff Hart, Jenna Mattison, Allan Ungar, Michele Weisler produced the film, while Cody Hackman, Mike Hattim Louie Maisano and Bruno Marino served as executive producers.
Ben McConley, Jason Van Eman, Vincenzo Varallo, and Marino Kulas also served as executive producers.
"We're proud to support a female director in the horror world," Peter Goldwyn, president of Samuel Goldwyn Films, said. "Having Rose, Michael and Christopher together enhances Jenna's direction and story. We believe that Jenna is a filmmaker to watch, and we are thrilled to be working with her on this film."
Mattison said: "I'm ecstatic that MGM's iconic Orion brand and Peter Goldwyn at the prestigious Samuel Goldwyn Films chose to release The Sound. We are truly blessed to have partnered with studios known for releasing unique films with an original voice."
Goldwyn brokered the deal on behalf of Samuel Goldwyn Films and Jessica Labi of Hubble Entertainment on behalf of the filmmakers.