IM Global handles international sales on upcoming Toronto premiere.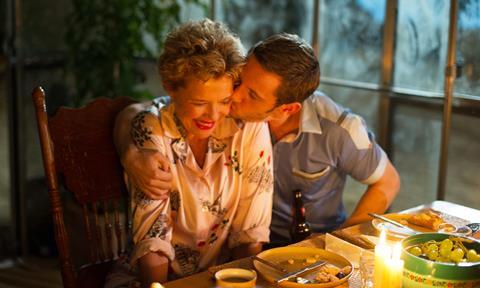 Sony Pictures Classics has acquired all rights in North America, Eastern Europe, Germany and Asia pay-TV to Paul McGuigan's Film Stars Don't Die In Liverpool.
The film stars Annette Bening and Jamie Bell and will premiere next month in Toronto as a gala presentation.
Based on Peter Turner's memoir, Film Stars Don't Die In Liverpool follows the playful but passionate relationship between Turner and the eccentric Academy Award-winning actress Gloria Grahame in 1978 Liverpool.
What starts as a vibrant affair between a legendary femme fatale and her young lover quickly grows into a deeper relationship, with Turner being the person Gloria turns to for comfort. Their passion and lust for life is tested to the limits by events beyond their control. Julie Walters, and Vanessa Redgrave also star in the drama.
The film reunites Sony Pictures Classics and Bening after Being Julia, for which she earned a best actress Oscar nomination.
Written by Matt Greenhalgh, Film Stars Don't Die In Liverpool is produced by Barbara Broccoli of EON Productions and Colin Vaines of Synchronistic Pictures.
Stuart Ford, Zygi Kamasa, Paul McGuigan and Michael G. Wilson serve as executive producers.
"We are thrilled that Film Stars Don't Die In Liverpool will be released by Sony Pictures Classics. We are happy to be working with Mike and Tom who share our passion for this film," Broccoli said.
Sony Pictures Classics said: "Annette Bening in the role of a lifetime as an elusive personality whose dramatic true story defies belief. Supported to perfection by Jamie Bell, Julie Walters, Vanessa Redgrave and the rest of the cast, embodied by Paul McGuigan's precise direction. And then there's producer Barbara Broccoli whose diligence over many years made it all happen. Independent filmmaking doesn't come better than this. It is a privilege to be involved in bringing this remarkable film to the public."
WME Global negotiated the deal on behalf of EON Productions with SPC.