The film had its world premiere at the Karlovy Vary International Film Festival.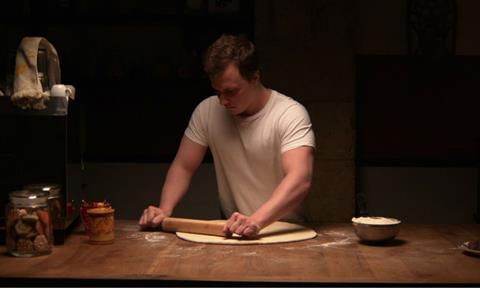 Strand Releasing has acquired all North American rights to Israeli filmmaker Ofir Raul Graizer's The Cakemaker from Films Boutique.
Jon Gerrans and Marcus Hu of Strand Releasing and Jean-Christophe Simon and Valeska Neu of Films Boutique negotiated the deal at this year's German Films Previews at Karlovy Vary.
The Cakemaker centres on a German baker, Thomas, who falls in love with an Israeli businessman. When the businessman dies in an accident, Thomas travels from Germany to Israel to connect with the man's wife and a bond is formed.
The film has also been acquired in Japan (Shin Nippon), Spain (Karma), Argentina, Chile, Paraguay and Uruguay (Mirada) and Hungary (Cirko Films).
The Cakemaker is an Israeli-German co-production, produced by Itai Kamir from Laila Films and Mathias Schwerbrock at Film Base Berlin.
"We're thrilled to have this amazing film and hope that it has crossover potential in the American marketplace," Hu said.
Simon said: "Strand releasing showed an immediate and strong enthusiasm for the film. Knowing well the quality of their work, we think it's the perfect home for the film."
Graizer added: "I'm very excited and honoured that Strand has chosen to bring The Cakemaker to North America. It is a film with love for people, food and cinema - and I cross my fingers that it will be well accepted there".
Los Angeles-based Strand Releasing's slate includes Amat Escalante's The Untamed, Tarik Saleh's Sundance prize-winner The Nile Hilton Incident and João Pedro Rodrigues' The Ornithologist.
See more: Israeli filmmaker Ofir Raul Graizer describes the eight-year journey to screen of his buzzed-about Karlovy Vary title.