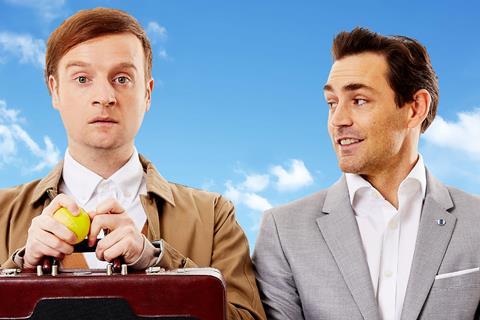 101 Films International has picked up worldwide distribution rights to Running Naked, a UK comedy-drama shot last year after the beginning of the Covid-19 pandemic.
The deal does not include the US and UK, with negotiations ongoing for those territories.
The film is directed by Victor Buhler, whose previous credits include documentaries The Negotiators, A Whole Lott More and The Beautiful Game. It was shot on location in Manchester, Stoke-on-Trent and Wolverhampton.
Running Naked had its world premiere at China's Beijing International Film Festival last year, going on to play Portland Film Festival in the US.
It centres on two friends, both cancer survivors, whose relationship is tested by a piece of news that changes their perspectives on life.
Matthew McNulty and Andrew Gower lead the cast, alongside Tamzin Merchant, Rakhee Thakrar, Emma Stansfield and Sacha Parkinson.
Part of the film's profits will be donated to UK charity the Teenager Cancer Trust and cancer treatment centre Weston Park Hospital.
The film is produced by Michael Knowles for Now Films, and written by Buhler, Knowles and Jennifer Knowles, based on a story by Rob Wales and screenplay by Matthew Ehlers.