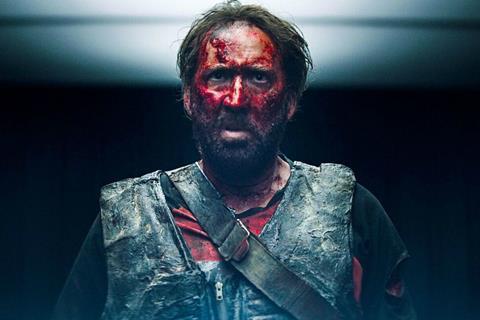 The 22nd edition of the Fantasia International Film Festival in Montreal will close with the world premiere of Donnie Yen martial arts film Big Brother and the Canadian premiere of Nicolas Cage action thriller Mandy.
On Thursday (June 28) the festival released its complete line-up of more than 125 features and 220 shorts, including more than 100 premieres. It runs from July 12-August 1.
Five of the features on the roster originated through Fantasia's film production market, Frontieres. These are Chained For Life, The Dark, Knuckleball, The Night Eats The World, and The Ranger.
Other Canadian premieres include Demian Rugna's Terrified, Katsuyuki Motohiro's Ajin: Demi-Human, and Jonathan Watson's Arizona. Other North American premieres include Takashi Miike's Laplace's Witch, Gakuryu Ishii's Punk Samurai Slash Down, Erick Zonca's Black Tide, Kenji Katagiri's Room Laundering, and Hitoshi One's Tornado Girl. World premieres at the festival include Joel Potrykus' Relaxer, The Traveling Cat Chronicles, and Justin McConnell's Lifechanger.
The festival's Camera Lucida section of programming showcases experimental, auteur driven projects, with titles including Lisa Bruhlmann's Blue My Mind, Jeon Go-woon's Microhabitat, and Nicolas Pesce's Piercing.
Special live events featured at Fantasia 2018 include Mick Garris' Post Mortem live podcast event, Michael Ironside: Live in Conversation, and Michael Gingold's Ad Nauseam: Newsprint Nightmares From The 1980's.
For more information, click here.