EXCLUSIVE: UK sales outfit to shop horror at AFM.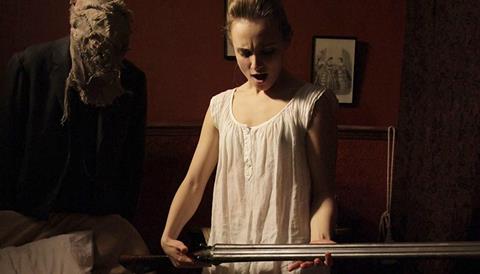 7 & 7 Producers' Sales Service has picked up Movie Mogul's The Sleeping Room for foreign sales at the American Film Market next month.
Set in an off-season, present day Brighton, revenge horror The Sleeping Room world premiered during London's Film4 Frightfest in August.
Leila Mimmack, Joseph Beattie, Julie Graham star in the feature from writer-director-producer John Shackleton (Panic Button).
7&7's Maura Ford commented: "John has created a real chiller in the classic British style: horror with intelligence and mystery - a combination that is sure to appeal to a broad international audience."
Shackleton said: "Whilst very much a horror film, I never set out to make a cookie-cut genre piece. 7&7 are our ideal partners, not least for their vast experience but for their collaborative approach in international sales, perfect for the next stage of the film's journey."