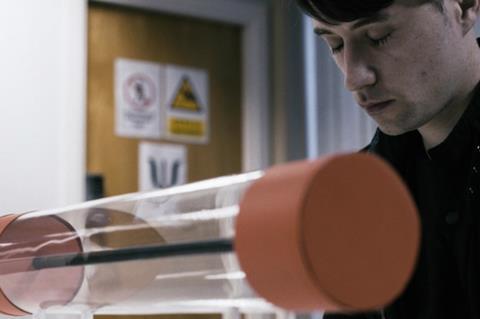 London based sales agency 7&7 Producers' Sales Service has picked up international rights on British paranormal thriller Dark Sense ahead of the American Film Market (AFM, October 31-November 7).
The independently-financed film was produced in Scotland by Simone Bett and Magnus Wake's Encaptivate Films, and was first screened as a work-in-progress at last year's Edinburgh International Film Festival.
It is based on Peter A. Flannery's novel First And Only, and follows psychic Simon, who, after having foreseen his own death at the hands of a serial killer, enlists the help of an ex-special forces soldier to track down the psychopath and evade the government agents out to exploit his powers.
Geoff Dupuy-Holder and Alistair Rutherford wrote the film with Wake directing. Cast includes Shane O'Meara, Jim Sturgeon and James Robinson (Braveheart).