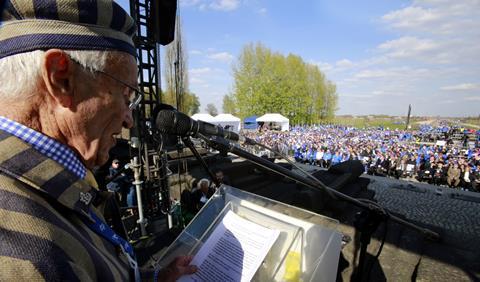 7th Art Releasing announced on Wednesday it has acquired Claire Ferguson's Holocaust documentary Destination Unknown and set a November 10 theatrical release and awards qualifying run.
The documentary is centred on Holocaust survival stories, using the survivors' own words to weave the narrative. The film follows their journeys from the onset of war, through the ghettos and the camps, to the lives they built after the Holocaust. Ferguson uses first-hand accounts, archival footage, and photographs to tell the survivors' stories.
Destination Unknown received its world premiere at the Sheffield Doc Fest before it opened in the UK.
Ferguson's theatrical directorial debut follows her work editing feature documentaries such as Concert For George and Up In Smoke.
"I wanted to make a film where the only voices are those of the survivors themselves," Ferguson said. "The challenge was to weave those individual voices together in a way that created a wider story, one that explored not only the pain of the Holocaust itself, but the building of new lives afterwards. My overriding question was 'How can you make a life after such pain?'"
"Fourteen years in the making, this documentary is important for those who think they knew all there is to know about the Holocaust and especially for those who never wanted to know," Udy Epstein of 7th Art Releasing said. "Deeper understanding of the Holocaust is extremely important today when neo-Nazis freely walk in America's streets, hence Destination Unknown is a must see.
Llion Roberts produced and Stephen Smith and Christopher Hird served as executive producers.