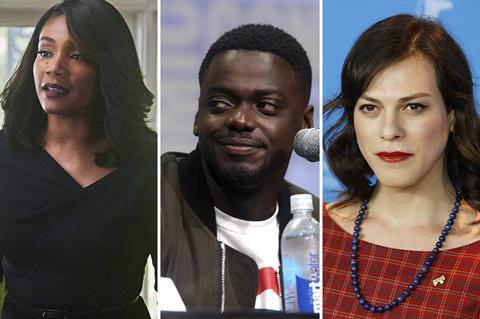 Bollywood superstar Shah Rukh Khan, Tiffany Haddish and A Fantastic Woman star Daniela Vega are among a record 928 people who have been invited to join the Academy from 59 countries. The invitation list comprises 49% females and 38% people of colour.
Should everybody accept membership, Screen understands overall membership (including active, retired, and non-voting members) would climb to 9,226. The Academy is expected to announce an updated number in the autumn.
According to Academy data issued on Monday (June 25), were every invitee to accept the invitation it would boost the proportion of females among overall membership from 28% in 2017 to 31% in 2018, representing an increase of three percentage points and more than 10%.
That would mean the proportion of female members would rise by more than 20% since 2015, when they accounted for 25% of overall membership.
The proportion of overall members who are people of colour is lower, yet should every invitee accept, the proportion of overall membership would increase from 13% in 2017 to 16% in 2018, marking a gain of three percentage points or more than 20% as a whole. This means that in three years the proportion would have climbed by 50% or eight percentage points from 8% at 2015 levels.
Olivia Colman and UK director and actor Noel Clarke are among those invited to join the Academy, alongside Argentinian superstar Ricardo Darín, Hong Chau from Downsizing, South Korea's Ha Jung-woo from The Handmaiden, and Instructions Not Included director and star Eugenio Derbez.
The ubiquitous Tiffany Haddish is on the list, as are Daisy Ridley, Chilean grande dame and Gloria star Paulina García, Hong Kong veteran Andy Lau, Call Me By Your Name and Suspiria director Luc Guadagnino, Get Out star Daniel Kaluuya, Tahar Rahim from The Looming Tower and A Prophet, The Big Sick co-writer and star Kumail Nanjiani, Jada Pinkett Smith, Mark Strong, Ben Whishaw, and Lena Headey.
Directors include Sweden's Ruben Östlund, Lebanese actress and director Nadine Labaki, Lou Ye, Sean Baker, Michel Gondry, and Jean-Pierre Jeunet.
Executives include Celluloid Dreams head of sales Charlotte Mickie, New York producer and Cinereach executive Caroline Kaplan, Fox evp of global acquisitions and co-productions Ray Strache, and FilmNation COO Milan Popelka.
Beasts Of The Southern Wild star Quvenzhané Wallis is the youngest invitee, aged 14.