52-year-old filmmaker directed documentary hit Beyond Beauty - Taiwan From Above.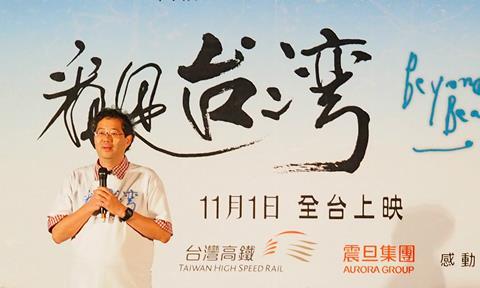 Taiwanese director Chi Po-lin was killed in a helicopter crash on Saturday (June 10) according to media reports from the region. He was 52.
The filmmaker was believed to have been shooting footage for a sequel to his 2013 hit documentary Beyond Beauty - Taiwan From Above when the helicopter crashed in the mountains near Fengbin, a coastal town in Hualien County.
Pilot Chang Chih-kuang and his assistant Chen Kuan-chi were also killed in the accident.
Beyond Beauty – Taiwan From Above broke documentary box office records in Taiwan and won best documentary at the Golden Horse awards.
A $3 million sequel to the film was announced last week.
According to reports, Chunghwa Telecom will finance the continued filming of the project. They are set to hold talks with Chi's production team.
Taiwan president Tsai Ing-wen paid tribute to Chi Po-lin on Facebook following the accident.
"Learning that Director Chi Po-lin, his assistant Chen Kuan-chi, and Pilot Chang Chih-kuang were killed in the helicopter crash, the whole nation and I were in shock and dismay," she said.
"The work of Chi has reminded us of the beauty of Taiwan and encouraged more people to join the work of land conservation. His death is a great loss to Taiwan. I express my condolences to the family of the dead. May they rest in peace," she added.