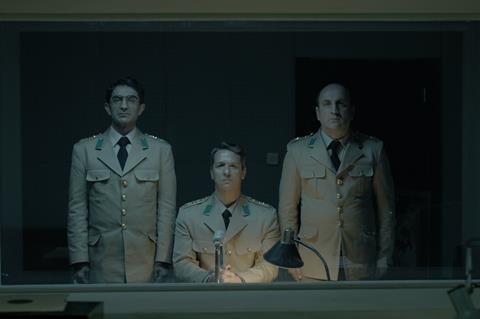 Adana International Film Festival has unveiled the titles for its National Competition, ahead of this year's festival (September 22-30).
The selection includes three world premieres: Ali Kemar Cinar's In Between, Ozkan Celik's My Father's Bones and Huseyin Karabey's Insiders.
It also includes the Turkish premiere of Mahmut Fazil Coskun's The Announcement, which won a special jury prize in the Horizons section at Venice Film Festival this month.
Based on actual events in May 1963, The Announcement tells the story of a group of retired colonels fed up with the Ankaran government who plan to announce a political coup d'etat by storming Turkey's National Radio station.
Also appearing in the national competition is Adana-set drama The Pigeon from Banu Sivaci, which played in Generation 14plus at this year's Berlinale and won best first film at Istanbul Film Festival.
Tolga Karaçelik's Butterflies is also on the programme. The feature about three siblings who get to know each other for the first time as they wait to bury their father won the World Cinema - Dramatic grand jury prize at Sundance in January.
Organised by the Adana municipality, the festival offers prize money of 350,000 Turkish lira ($54,000).
National Competition
The Announcement - dir. Mahmut Fazil Coskun (Turkish premiere)
In Between - Ali Kemal Cinar (World premiere)
Road to the Moon - Abdurrahman Oner (Mediterranean premiere)
My Father's Bones - Ozkan Celik (World premiere)
Four Cornered Triangle - Mehmet Gureli
The Pigeon - Banu Sivaci
The Pigeon Thieves - Osman Nail Dogan (Turkish premiere)
Halef - Murat Duzgunoglu
Insiders - Huseyin Karabey (World premiere)
Brothers - Omur Atay (Turkish premiere)
Kaos - Semir Aslanyurek (Turkish premiere)
Butterflies - Tolga Karacelik
Sibel - Çagla Zencirci, Guillaume Giovanetti (Turkish premiere)
The Pilar Of Salt - Burak Cevik
Home - Emre Yeksan (Turkish premiere)