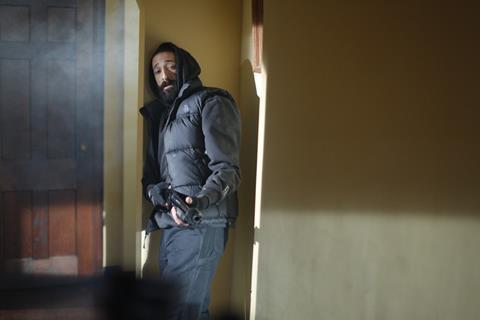 VMI Worldwide has reported brisk business on its Adrien Brody EFM crime thriller and Tribeca selection Clean which recently opened in the US via IFC Films.
Brody plays the eponymous garbage collector whose former violent ways resurface when he is targeted by a crime boss. The cast includes RZA, Glenn Fleshler and Richie Merritt.
VMI Worldwide has licensed Clean to 101 Films in the UK, Madman in Australia and New Zealand, Tiberius in Germany, Crome in France, Minerva in Italy, New Select in Japan, and Bluelabel Pictures in South Korea.
Rights have also gone in Middle East and Turkey (Phoenicia), Latin America (Prime Films), CIS (Capella), Benelux (Three Lines), and Taiwan (Sky Digi). Anuvu has acquired airline rights.
The Oscar-winning star of The Pianist pitched his passion project to director Paul Solet while in the UK filming Peaky Blinders. He co-wrote the Clean screenplay with Solet and also produced and composed the score.
Elliot Brody and Daniel Sollinger produced the Tribeca 2021 premiere with Brody and Solet. Brody recently guest-starred in Season 3 of HBO's Succession and upcoming roles include Arthur Miller in Andrew Dominik's Blonde for Netflix and basketball coach Pat Riley in HBO's Winning Time: The Rise Of The Lakers Dynasty for Adam McKay.