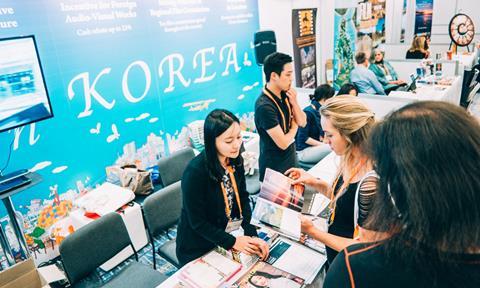 Los Angeles-based film networking event AFCI Week has been postponed to June 22-26 due to the coronavirus outbreak.
The event has been pushed back from its March 30-April 30 berth, but will remain at the Sofitel Hotel and keep the same programme line-up.
"Following many conversations and emails with both members and industry over the last 24 hours, and very careful deliberation with the AFCI Board, we have decided to postpone AFCI Week 2020," Marjorie Galas, senior vice-president, membership & industry relations, at the AFCI, told Screen sister title KFTV. "With increasing health concerns affecting Los Angeles County at this time, our priority is the safety and well-being of all involved with our event."
The event is open to AFCI members, affiliates and sponsors and will include two days of professional development sessions where members can learn from one another about how they respond to important issues, such as the surge in content and the need for workforce development/training and infrastructure (studios and alternate studio space).
Additionally there will be a Meet The Experts session and a reception hosted with Screen.