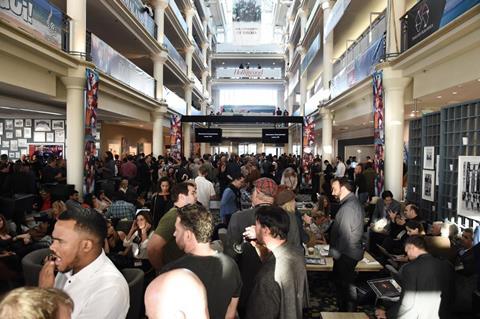 AFM top brass have announced that LocationEXPO, launched in 2017, has expanded and will run from November 3-6 and feature more than 60 Film commissions, government agencies, production facilities and services.
LocationEXPO will take place in a dedicated exhibition space within the Loews Hotel, when participants will include the Asian Film Commissions Network, Panama Film Commission, Korea Film Commissions & Industry Network, Film Fiji, and The Royal Film Commission – Jordan, among others.
Additionally, AFM unveil more speakers and participants for its expanded programming of conferences, roundtables, workshops, and spotlight events.
Joining The Global Perspective Conference are Metropolitan Filmexport president Victor Hadida, FilmNation COO Milan Popelka, Constantin Film head of acquisitions Sasha Buhler, Paramount executive vice-president of worldwide acquisitions Syrinthia Studer, STX president of international sales John Friedberg, Highland Film Group CEO Arianne Fraser, and others.
Farhaad Virani of Amazon Studios, Eric Smith of Facebook, and Jonathan King of Participant Media have joined AFM Roundtables, while Hyde Park Entertainment founder Ashok Amritraj, producer Miranda Bailey of Cold Iron Pictures, Scott Edel of Loeb & Loeb, and casting director-producer Heidi Levitt have joined AFM Conference sessions.
Market organisers said at least 60 companies from 15 countries will make their AFM debut as market exhibitors, hailing from all over the world. The market is set to welcome more than 400 exhibitors from more than 40 countries, and overall participants from more than 80 counties.
A sample of new exhibiting companies this year includes Bona Film Group, Digital Content LLC, GloriaFX, Gravitas Ventures, Loco Films, Locus Corporation, Mandarin Motion Pictures Distribution Limited, Match Point, North of Two, and Viva Communications Inc. AFM runs from October 31-November 7.