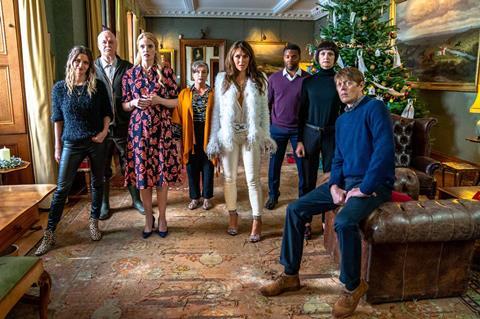 Screen has obtained the first-look image from MSR Media's comedy and AFM 2020 Online sales title Father Christmas Is Back starring Elizabeth Hurley, John Cleese and Kelsey Grammer.
MSR head Philippe Martinez (Viktor) directs the film, which wrapped production recently in York, England.
The story centres on a control freak whose plans for a lavish family Yuletide celebration are thrown into disarray when their long-lost father turns up with his new girlfriend.
The cast includes Nathalie Cox, Talulah Riley, Kris Marshall, Caroline Quentin, April Bowlby,Ray Fearon and Naomi Frederick.
MSR Media International handles sales.