As AFM presents its inaugural virtual edition (November 9-13), Screen profiles a selection of key titles that are looking to tempt buyers during the market.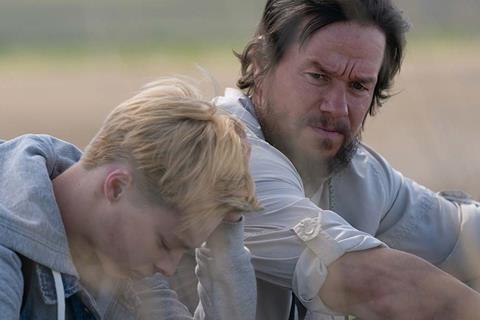 Endeavor Content will start talks on Revolver, which stars Ethan Hawke and Maya Hawke as father and daughter in the 1966-set tale of a young woman who plots to lose her virginity to George Harrison after The Beatles' plane makes an unscheduled stop in Alaska. Pixar stalwart Andrew Stanton (whose live-action directing credits include episodes of Stranger Things and Better Call Saul) will direct. UTA Independent Film Group and CAA Media Finance represent US rights.
AGC Studios will kick off talks alongside CAA Media Finance on Universe's Most Wanted, an irreverent sci-fi starring Dave Bautista as an inter-galactic peacekeeper fighting alien criminals who escape from a spaceship crash site in a small town. Brad Peyton (Rampage, San Andreas) will direct from a script by F Scott Frazier (xXx: Return Of Xander Cage) and Jimmy Loweree. Production is earmarked for spring 2021.
Capstone's Blue Box International is launching sales on Zeros And Ones, a contemporary thriller starring Ethan Hawke that Abel Ferrara is gearing up to shoot in Italy later this month. Hawke will play a US soldier stationed in a paranoid Rome who goes after the people responsible for blowing up the Vatican. CAA Media Finance co-represents US rights on the Rimsky Productions, Maze Pictures and Almost Never Films film.
Lionsgate International launches sales on Mandeville Films' action comedy Shotgun Wedding starring Jennifer Lopez and Armie Hammer. The story follows a couple who rediscover their love when their families are taken hostage at their destination wedding. Mandeville's Todd Lieberman and David Hoberman are producing with Nuyorican Productions' Lopez, Elaine Goldsmith-Thomas and Benny Medina. Jason Moore (Pitch Perfect) will direct, and production is expected to begin in early 2021.
MadRiver International has Vietnam war film The Things They Carried starring an ensemble of Tom Hardy, Tye Sheridan, Stephan James, Bill Skarsgard, Pete Davidson and Ashton Sanders. Rupert Sanders (Snow White And The Huntsman) will direct the story based on Tim O'Brien's collection of short stories. CAA Media Finance jointly represents North America.
Voltage Pictures launches talks on Reagan, a biopic about US president and Republican hero of the 1980s Ronald Reagan. Dennis Quaid, Penelope Ann Miller and Jon Voight star in the drama, seen through the eyes of a fictitious KGB agent as he tracks Reagan from Hollywood star to California governor to the White House. Sean McNamara directs from a screenplay by Howard Klausner (Space Cowboys) and Jonas McCord.
FilmNation will kick off talks with international buyers on Molly And The Moon, a musical that How I Met Your Mother creators Carter Bays and Craig Thomas wrote and will direct. Frozen stars Kristen Bell and Jonathan Groff will play concerned parents whose daughter goes on a magical journey from the womb to childhood. CAA Media Finance and UTA Independent Film handle North America.
STXinternational will be talking up American Sole, a dramatic comedy starring Pete Davidson and O'Shea Jackson Jr set in the $2bn sneaker resale world, as two graduates get in over their heads when they try a get-rich-quick scheme to pay off their college debts. Kevin Hart, NBA All-Star Chris Paul and Jake Stein are producing and Ian Edelman will direct.
Solstice Studios will kick off talks on its recent Toronto acquisition Good Joe Bell. Mark Wahlberg plays a Midwestern man who walks across the US to draw attention to bullying after his son is picked on at high school. Reinaldo Marcus Green (Monsters And Men) directs the film from a screenplay by Diana Ossana and Larry McMurtry (Brokeback Mountain). The cast includes Reid Miller, Connie Britton and Gary Sinise. Solstice will handle US distribution.
XYZ Films will begin worldwide talks on Maria Bissell's home invasion dark comedy How To Deter A Robber, a Fantastic Fest 2020 selection about a stubborn young woman and her naïve boyfriend who encounter a pair of amateur burglars. The cast includes Vanessa Marano, Benjamin Papac, Abbie Cobb, Sonny Valicenti, Gabrielle Carteris and Chris Mulkey.
VMI Worldwide arrives with VMI Productions' western The Last Son starring Sam Worthington, Machine Gun Kelly, Thomas Jane and Heather Graham, which just wrapped production in Montana. Tim Sutton directs from a Black List screenplay by Greg Johnson about a cursed outlaw who hunts down his children to prevent his own murder.
Highland Film Group has worldwide rights on The Lair, an action horror from writer/director Neil Marshall (The Descent, Dog Soldiers, Hellboy), who has promised a "return to full-blooded horror and intense genre". The Neil Marshall/Scarlett Productions project centres on a downed British pilot who escapes a terrifying bunker in Afghanistan and unwittingly leads man-made mutants to a US Army base.
Arclight Films has international rights excluding the UK, Australia and Germany to gothic horror and Sitges, Edinburgh and Chicago selection Carmilla. Hannah Rae and Devrim Lingnau star alongside Jessica Raine, Tobias Menzies and Greg Wise in the tale of a teenager's sexual awakening when a young woman is sent to her father's home to recover from an accident. Emily Harris directs the reimagining of Sheridan Le Fanu's 19th-century vampire novella.
Myriad Pictures will be showing a new promo of The Lost Girls, Livia De Paolis's female take on the Peter Pan story that recently wrapped production in the UK. The ensemble drama centres on four generations of Darling women who struggle in the aftermath of their adventures in Wonderland. Joely Richardson, Vanessa Redgrave and Iain Glen star. Myriad jointly represents US rights with UTA Independent Film Group.
Magnolia International will kick off talks on Listen, Ana Rocha De Sousa's Venice Horizons special jury prize winner that centres on a Portuguese couple in London who fight to regain custody of their children, one of whom is deaf. Rodrigo Areias, Paula Vaccaro and Aaron Brookner produced the UK-Portugal co-production from Pinball London and Bando á Parte. Lucia Moniz, Sophia Myles, Ruben Garcia and Maisie Sly star.
Epic Pictures has worldwide rights on The Cellar starring Elisha Cuthbert and Eoin Macken in the story of a woman who confronts an ancient evil in the cellar of her new home after her daughter vanishes. Brendan Muldowney directs and Conor Barry and Richard Bolger are producing. The film is in production.
The Exchange boards worldwide rights to Gringa, a coming-of-age dramatic comedy about a US teenager who travels to a beach town in Mexico to find her estranged father, a faded football star-turned coach. EJ Foerster (a second-unit director with multiple blockbuster credits) directs the film, which is in post and stars Jess Gabor, Judy Greer, Steve Zahn, Jorge A Jimenez and Roselyn Sanchez.
Raven Banner has worldwide rights on Cyst, a creature feature that premiered at FrightFest in the UK and tells of a plastic surgeon whose cyst-removal device creates a monster that terrorises the workplace. Tyler Russell directs from a screenplay he co-wrote with Andy Silverman. Russell and Silverman produce with Travis Ayers, and the film's star Eva Habermann is executive producer.
Radiant Films International handles Unplugging, directed by Debra Neil-Fisher. Eva Longoria and Matt Walsh star in the rom-com, which commenced production last month in Oklahoma and follows a couple who rekindle their love during an eventful digital-detox getaway. Debbie Liebling, Kevin Matusow and Carissa Buffel produce for The Traveling Picture Show Company, with co-writers Brad Morris and Walsh.
Pure Flix/Quality Flix will screen The Reason during AFM. Randall Stevens (Savannah Sunrise, My Dad's A Soccer Mom) directs the story of a mysterious man who offers hope to a small-town pastor, his wife and their ill son. Alan Powell, Louis Gossett Jr, Burgess Jenkins, Kelly Carlson, Beverly Todd and Tatyana Ali star. William Sirls adapted his novel with Aviv Rubinstein and xXx: State Of The Union producer Richard Clark Jr.
Ambi Distribution has worldwide rights to action title Haymaker, directed, written by and starring Nick Sasso as a retired Muay Thai fighter who saves a transgender performer (Nomi Ruiz) from a thug and must return to the ring. Zoë Bell and Udo Kier also star. The film is currently in post.
Brickell & Broadbridge starts talks on Rajah from director Michael Haussman, based on the true story of British adventurer James Brooke, whose escapades in Borneo inspired The Man Who Would Be King, Lord Jim and Apocalypse Now. Jonathan Rhys Meyers, Josie Ho and Dominic Monaghan star in the film, which shot in Borneo. Rob Allyn, Conor Allyn and Jake Allyn produce via Margate House Films, with Ho and Conroy Chan for 852 Films. XYZ Films represents North American sales.
Premiere Entertainment Group has The Night, a horror-thriller in Farsi and English about an Iranian couple trapped with their baby in an American hotel occupied by supernatural forces. Shahab Hosseini (Cannes 2016 best actor winner for The Salesman) stars with Niousha Jafarian. IFC Midnight has North American rights.
Bleiberg Entertainment will be engaging with buyers on fantasy The Place Of No Words, a story of love and loss told through the eyes of a man and his young son as they move through the real world and a fantasy realm. Mark Webber (Green Room) directs from his screenplay and stars alongside his wife Teresa Palmer, Phoebe Tonkin, Sarah Wright, Eric Christian Olsen and newcomer Bodhi Palmer.
Octane Entertainment brings completed action horror Triggered, in which nine friends harbouring a dark secret go camping in the woods and wake up with suicide bombs strapped to their chests. A grisly death match ensues. Alastair Orr directs and the cast includes Reine Swart, Liesl Ahlers, Sean Cameron Michael and Steven John Ward. Samuel Goldwyn Films has US rights.
Red Sea Media has Red 48 starring Tyrese Gibson, John Malkovich and Michael Jai White. Jon Keeyes directs the Yale Productions thriller about a former military operative, now working as a child protective services officer, who must save an immigrant child from a criminal who has trapped them and other hostages in a superstore on Black Friday. The film is in post.
Buenos Aires-based FilmSharks has the completed thriller Immortal (Inmortal), Fernando Spiner's Spain-Argentina sci-fi that premiered at Sitges Film Festival and is about a woman who learns of a portal that allows her to visit her dead feather. Belén Blanco, Daniel Fanego and Diego Velazquez star.
Hyde Park International launches Lapsis, a mystery sci-fi and SXSW 2020 selection about a struggling delivery man who accepts an unusual job in the gig economy. Noah Hutton directs the film starring Dean Imperial, which won the jury's choice award at Bucheon International Fantastic Film Festival.
Concourse Media has I Am Mortal, a dystopian sci-fi thriller about rebels fighting to reclaim their right to die in a future society where humans are immortal and there is no war, violence or crime. Tony Aloupis (Safelight) wrote and directs. Sean Gunn, Eloise Smyth, Abraham Lewis, Nina Kiri and John Harlan Kim star, with Cory Neal and James T Volk producing.
Blue Fox Entertainment has commenced talks on family comedy Hero Mode starring Sean Astin, Mira Sorvino, Chris Carpenter, and TikTok celebrity Indiana Massara. A.J. Tesler directs the film about a teenage coding prodigy who has 30 days to create the world's greatest video game and prevent his family's video game business from sinking.
Film Mode Entertainment begins talks on Rainfall, a sci-fi adventure about survivors in Australia who fight back against alien invaders. Ken Jeong, Temuera Morrison, Daniel Gillies, Dan Ewing and Jason Isaacs star in the film, which is in post. Luke Sparke directs.
MSR Media has Father Christmas Is Back with Elizabeth Hurley. MSR Media founder Philippe Martinez directs, and recently completed the feelgood comedy in York, England. John Cleese also stars in the story of a control freak whose estranged father turns up at her lavish country home with his new girlfriend. The cast includes Kelsey Grammer, Talulah Riley and Caroline Quentin.
RTG Features, a company that launched recently to focus exclusively on content about basket-ball, has GTown, Kirk Fraser's documentary about the culture of Georgetown University during the era of late coach John Thompson. Producers are May 3rd Films, Fraser, Jimmy Jenkins and Ronny Thompson.