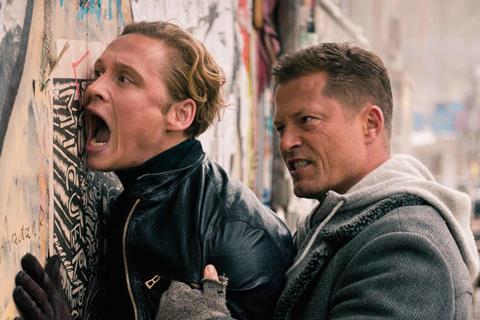 Picture Tree International has closed key deals on German action-comedy Hot Dog, starring Til Schweiger and Matthias Schweighofer.
After two private screenings for buyers at the AFM, Berin-based outfit Picture Tree has sold the film to China (S&C Pictures), Japan (New Select), Spain (Selecta Vision), Middle East (Gulf Film), CIS (Maxi Vision), Czech/Slovak (Cinemart), Taiwan (Moviecloud), Former Yugoslavia (MCF Megacom Film) and airlines (Encore). Deals in Latin America are pending.
Warner Bros. Germany will release the film on 18 January, 2018.
In Hot Dog, Schweiger and Schweighöfer play two friends who make it their mission to free the daughter of the Moldovan ambassador from her kidnappers.
Torsten Kunstler directs Tripper Clancy's script. Producers are Warner Bros Germany, Pantaleon Entertainment, Barefoot Films and Erfttal Films.
German action and comedy star Schweiger, also known for roles in US movies such as Inglourious Basterds and Lara Croft Tomb Raider: The Cradle of Life, recently played in David Letich's Atomic Blonde and co-produced Volker Schlondorff's Return To Montauk.