EXCLUSIVE: Film starring Xavier Dolan collaborator Antoine Olivier Pilon has just opened in French-speaking Canada to strong reviews and box office.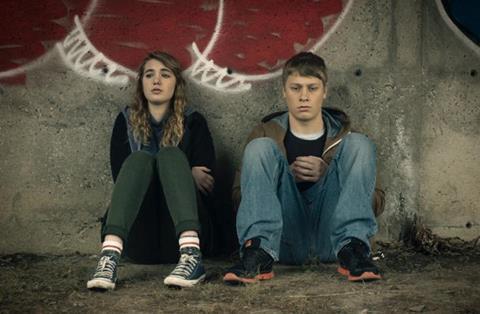 TF1 Studio (previously TF1 International) has acquired world sales rights for Canadian actor and director Yan England's bullying drama 1:54.
It is the debut feature film of England who was nominated for an Oscar in 2013 in the best live action short film category for Henry.
Canadian actor Antoine Olivier Pilon, best known internationally for his performance in Xavier Dolan's Mommy, plays 16-year-old Tim, a shy, young man gifted with a natural athletic ability for running.
His time at school has been difficult, however, due to the bullying behaviour of some of his team mates on the school athletics team lead by Jeff and his followers. Sick of feeling like a loser, Tim decides to stand up to Jeff and dethrone him in the 800-metre race, a track event in which Jeff has always championed.
Other cast members include Sophie Nélisse, Lou-Pascal Tremblay, David Boutin, Robert Naylor, Guillaume Gauthier and Irdens Exantus.
The feature is produced by Denise Robert and Diane England.
Les Films Séville released the film in Quebec on 64 copies on October 16 where it grossed $177,000 (C$231,732) in the first week, making it the second most successful opening of the year for a local film after Les 3 P'tits Cochons 2.
ARP will release the film on March 15, 2017 in France. A Belgian deal is currently underway.