EXCLUSIVE: Fledgling UK sales outfit Truffle Pictures launches first market slate.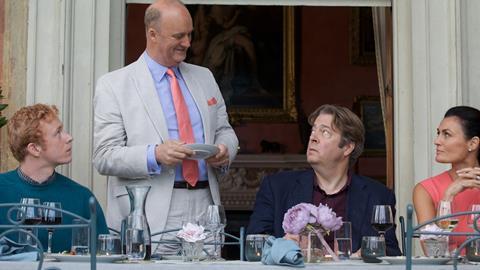 Fledgling UK sales outfit Truffle Pictures comes to its first AFM with a slate including John Jencks' The Hippopotamus, UK comedy Dateless and action-adventure The Gaelic King.
Truffle is spearheaded by former Metrodome executive Caroline Couret-Delègue and former The Little Film Company executive Elie Mechoulam.
John Jencks' completed comedy The Hippopotamus, based on Stephen Fry's novel and taken on from Metrodome's former sales slate, stars Roger Allam, Matthew Modine and Fiona Shaw in the story of a disgraced poet seeking redemption at a friend's country estate.
Debut writer-director Josef Baar's comedy, Dateless, adapted from from Tibor Fischer's novel The Collector Collector, follows a lonely heart art authenticator who finds love with an ancient bowl. Her peace is shattered when she is overrun by collectors who all want a piece of the artifact.
UK outfit Lock & Loru Productions produces the project, currently in development.
In post-production, the company has UK fantasy-action film The Gaelic King. Set in war-torn 800AD Scotland, the film tells the story of warrior-king Alpin Mac Eachdach. When his young brother is captured, Alpin must hunt the kidnappers though a dark forest that hides an ancient evil.
Philip Todd directs Jake McGary, Shona Melrose and Peter Cosgrove in the movie from Fellowship Film.
Jesse Holland and Andy Mitton's supernatural thriller We Go On gets a market screening at the AFM while the company has also hired Jennifer Dawson as head of international servicing.