EXCLUSIVE: Bowling drama stars Yoo Ji-tae.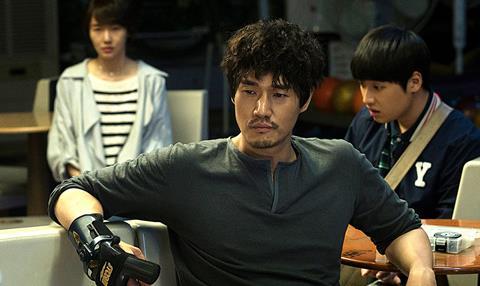 Korean sales agent United Pictures has sold sports action drama Split, starring Yoo Ji-tae, to Lemon Tree Media for China and Associated Euromedia for Turkey.
The film, which is scheduled for Korean release later this month, has also been sold to MATV for pan-Asian TV and Encore for in-flight rights. Yoo's credits include Park Chan-wook's Oldboy and Kim Seong-soo's Running Wild.
Directed by Choi Kook-hee, Split follows a bowler struggling to pay off his gambling debts who comes across an autistic boy who appears to be a born genius in the sport.
The film is produced by Opus Pictures, one of the three partners in United Pictures, along with BK Pictures and Zip Cinema.
United Pictures is also selling Kim Tae-yun's legal drama New Trial, starring Jung Woo and Kang Ha-neul, and Kim Bong-han's crime thriller Ordinary Person, starring Son Hyun-joo and Jang Hyeok. Both films are in production for release in 2017.