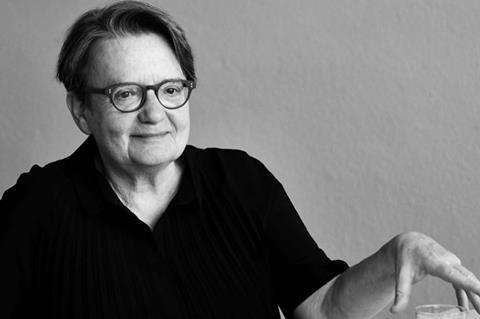 Ten projects have been announced for the Berlinale Co-Production Market's Co-Pro Series event, which takes place on February 12 and 13 as part of the 'Drama Series Days' at the Berlinale (February 7-17).
The titles include Napoleon, a series about the French military leader and his cult of personality, to be directed by Agnieszka Holland and produced by the UK's Saltire Entertainment. Ethan Reiff and Cyrus Voris (Brimstone) are writers and showrunners on the project. Holland's film Mr Jones was one of several titles added to the Competition at the festival last week.
Also in the Co-Pro Series selection is family drama A Family Matter from Danish director Pernille Fischer Christensen, whose film Astrid was a special gala screening at last year's Berlinale.
Nine titles are in the main Co-Pro Series, with one title - German series Immunity - presented in co-operation with Lille's Series Mania Forum.
The projects are looking for international co-producers and financiers. Each series will be presented via a pitch, with networking and one-on-one meetings to follow.
Previous series to have progressed through the event include Germany's Babylon Berlin and Norway's Valkyrien.
Co-Pro Series 2019 projects
Davos (writs. Michael Sauter, Thomas Hess, Christoph Busche; dir. Michael Krummenacher), Contrast Film Zürich, Switz
A Family Matter (creator: Maja Jul Larsen; dir. Pernille Fischer Christensen), DR Drama, Den
Reindeer Mafia (writ. Sami Parkkinen; dir. Mika Kurvinen, Mika Kaurismäki), Kaiho Republic, Fin
Trom (author: Torfinnur Jákupsson; dir. tba), KYK Pictures, Faeroe Islands & REinvent Studios, Den
Clone (writ./dir. Ole Giæver), Mer Film, Nor
Hacker (writs. Andreas J. Riiser, Christian A. Owe, Amalie Kasin Lerstang; dir. Andreas J. Riiser), Motlys, Nor
Napoleon (creators/showrunners: Ethan Reiff, Cyrus Voris; dir. Agnieszka Holland), Saltire Entertainment, UK
Big Bones (writ./dir. David Schalko), Satel Film & Superfilm, Austria
Flesh & Blood (writs. Michael Beran, Natalie Medlock; dir.Tusi Tamasese), Tauihu Media, New Zealand & Bunya Productions, Australia
In co-operation with Series Mania
Immunity (creator/writ. Niels Laupert; dir. tba), Jumpseat Filmproduktion & Real Film Berlin, Ger