The 69th Berlin International Film Festival has bolstered its Competition and Berlinale Special line-ups with the addition of further titles.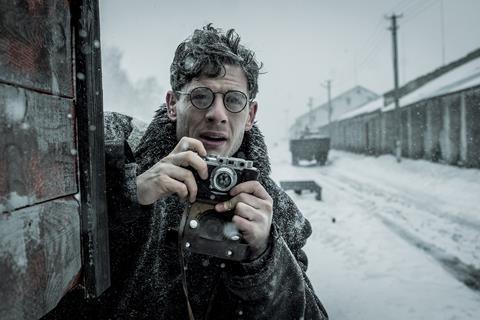 A total of 11 films have been added to the Competition programme, including Agnieszka Holland's Mr Jones (previously Gareth Jones), starring James Norton, and a documentary by Agnès Varda titled Varda By Agnès, which will play Out of Competition.
Further titles added include a new Netflix film by Isabel Coixet, titled Elisa & Marcela, and Yuval Adler's The Operative, starring Diane Kruger and Martin Freeman; the latter will premiere out of competition.
The Berlinale Special additions include Chiwetel Ejiofor's directing debut The Boy Who Harnessed The Wind, which will have its European premiere in Berlin following its world premiere at Sundance.
Festival director Dieter Kosslick also used the recent announcement to comment on the previously announced inclusion of François Ozon's By The Grace Of God (Grâce À Dieu), which will have its international premiere in Berlin's Competition.
"Grâce À Dieu - about the sexual abuse of children that went on for years in the archdiocese of Lyon - shows how relevant cinema can be. The archbishop and other members of the archdiocese have been charged with keeping their knowledge of cases of abuse a secret. Court proceedings began on January 7, 2019, accompanied by extensive media coverage. The Berlinale will show the film at the beginning of the festival," said Kosslick.
Full list of additions:
Competition
Di Jiu Tian Chang (So Long, My Son) – dir. Wang Xiaoshuai (China), World premiere
Elisa Y Marcela - Isabel Coixet (Sp), World premiere
Gospod Postoi, Imeto I' e Petrunija (God Exists, Her Name Is Petrunija) - Teona Strugar Mitevska (Mac, Bel, Slovenia, Cro, Fr), World premiere
Marighella – Wagner Moura (Braz), World premiere - Out of competition
Mr. Jones – Agnieszka Holland (Pol, UK, Ukr), World premiere
Öndög - Wang Quan'an (Mong), World premiere
The Operative - Yuval Adler (Ger, Isr, Fr, US), World premiere – Out of competition
La Paranza Dei Bambini (Piranhas) - Claudio Giovannesi (It), World premiere
Systemsprenger (System Crasher) - Nora Fingscheidt (Ger), World premiere
Ut Og Stjæle Hester (Out Stealing Horses) - Hans Petter Moland (Nor, Swe, Den), World premiere
Varda Par Agnès (Varda By Agnès) - Agnès Varda (Fr), World premiere – Out of competition, Documentary
Berlinale Special
ANTHROPOCENE: The Human Epoch - Jennifer Baichwal, Nicholas de Pencier, Edward Burtynsky (Can), European premiere, Documentary
Es Hätte Schlimmer Kommen Können – Mario Adorf (It Could Have Been Worse – Mario Adorf) - Dominik Wessely (Ger), World premiere, Documentary
El Norte (The North) - Gregory Nava (US), European premiere (*restored 1984 film), In cooperation with NATIVe
Berlinale Special Galas
The Boy Who Harnessed the Wind - Chiwetel Ejiofor (UK), European premiere
Lampenfieber (Kids In The Spotlight) – Alice Agneskirchner (Ger), World premiere, Documentary
Celle Que Vous Croyez (Who You Think I Am) - Safy Nebbou (Fr), World premiere