EXCLUSIVE: The Panama Papers scandal is a factor in the below-par box office performance of Julieta in Spain, according to producer Agustín Almodóvar.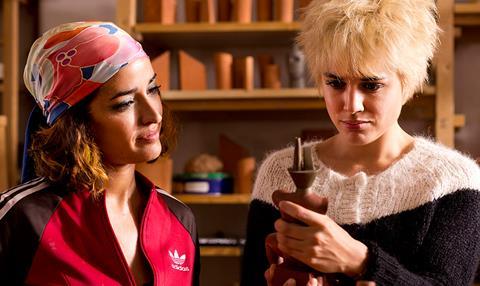 Pedro Almodóvar is generally a safe bet at the Spanish box office. However, by the director's high standards, Cannes-bound Julieta has surprisingly underperformed.
The auteur director's largely well-received latest feature, released on April 8, made $690,000 on its first weekend, coming in fifth at the box office. Over its second weekend, the drama remained in fifth place taking an additional $338,000, according to Rentrak Spain. The current running total stands at $1.35m.
By contrast, Almodóvar's previous film I'm So Excited made $2.5m over its first weekend alone 2013, and Volver, Talk To Her and The Skin I Live In all took more than $1m in their first weekend.
"We are obviously not happy. It's our worst release in absolute terms," says Almodóvar's brother and regular producer Agustín Almodóvar, speaking to Screen as part of an upcoming feature on the growing international success and ambitions of the brothers' Madrid-based production outfit El Deseo.
There are two reasons behind the disappointing box-office results, according to Agustín, the first being the film's genre: "It's a harsh drama, a powerful and entertaining one, but a drama nevertheless. The marketing campaign made that very clear, it was honest, and that's always a tougher sale for a mainstream audience. Warner Bros. was aware of this and we actually came out with fewer prints than I'm So Excited!".
"And then, of course, there's also the Panama Papers scandal," he adds, referring to the inclusion of his and his brother's name in the leaked Panama tax papers, which were published in the same week as Julieta's release in Spain.
"No promotional campaign can survive that. We even called off the photo call. This has been the most problematic publicity campaign for us."
The brothers' names showed up on the incorporation documents of a company based in the British Virgin Islands between 1991 and 1994.
Earlier this month, the producer released a statement in which he declared himself fully responsible for the association of the Almodóvars with the scandal but the BAFTA winner also stressed that the brothers have always abided by Spanish tax laws.
"On the legal front there are no worries," he explained. "It's a reputation problem which I'm responsible for. I'm really sorry that Pedro has had to suffer the consequences. I have taken full responsibility for what has happened, not because I'm his brother or business partner, but because the responsibility is all mine. I hope that time will put things in its place. We are not under any tax inspection."
Pedro Almodovar told Castilla-La Mancha TV last week: "I didn't know anything in connection with these papers, but I also have to say that my ignorance is no excuse. I am completely responsible together with Agustín, and I certainly accept all responsibility there is, or may be, from the fact of being on those infamous papers."
After the signficant commercial and festival success of El Deseo's Argentinan co-productions Wild Tales and The Clan, the company has more recently backed Lucrecia Martel's new film, Zama, which is currently in post-production.