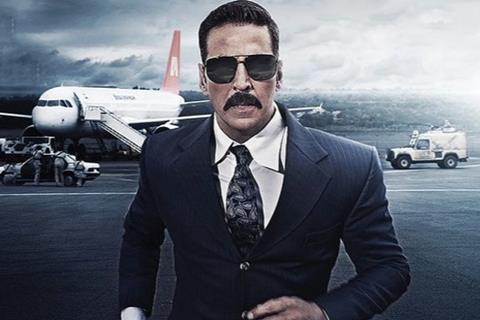 Pooja Entertainment's Bell Bottom, starring Akshay Kumar, opened in Indian cinemas over the weekend (August 19-22), becoming the first major Bollywood film to be released theatrically since the country's devastating Covid-19 second wave.
The film released theatrically despite the fact that only 50% of screens have reopened in India and many of those that are open are operating at reduced capacity. Cinemas in Mumbai and the state of Maharashtra, which account for around 30% of national box office, remain closed.
Bell Bottom grossed around $1.7m (Rs126.7m) on its opening four-day weekend, which was considered encouraging given the number of cinemas that are currently open. Local trade analysts said the film would have been expected to gross around $2.7m (Rs200m) on its opening weekend in pre-Covid times.
The film is also being released theatrically in multiple overseas markets, including the UK, North America, Benelux, UAE, Singapore, South Africa and several other African territories. The international release is handled by UK-based Moviegoers, recently founded by former Eros International exec Pranab Kapadia.
Produced by Pooja and Emmay Entertainment, Bell Bottom is a thriller about a series of Indian Airlines hijackings in the 1980s. Kumar plays an Indian secret agent code-named Bellbottom. Directed by Ranjit M. Tewari, the film was shot during the pandemic in Glasgow in 2020.
India's cinemas were closed for a big chunk of 2020 due to the pandemic, opened at 50% seating capacity in the fourth quarter and were given the greenlight to operate at 100% capacity in late January this year. Bollywood studios had a full slate of films lined up for release, when the second wave of Covid escalated rapidly and shut the country down again in March.
By early April, several major Bollywood stars had tested positive for the virus, including Kumar, who was shooting Ram Setu for Amazon and Abundantia Entertainment at the time.
Many big films have opted for a digital premiere during India's various lockdowns, including Laxmii, also starring Kumar, which premiered on Disney+ Hotstar, and Abundantia Entertainment's Sherni, starring Vidya Balan, which went to Amazon Prime.
Jio Studios' horror comedy Roohi, starring Rajkummar Rao, was one of the last films released theatrically before the second wave, grossing just over $1m (Rs78m) on its opening weekend, and going on to take just $2m (Rs153m). In mid-May, Salman Khan's highly-anticipated Eid release, Radhe, opted for a PVOD release in India and theatrical openings where possible in overseas territories.
Kumar has another big film waiting for release – Reliance Entertainment's Sooryavanshi, which was scheduled for April before the second wave shuttered cinemas again. So far, no release date has been confirmed for the film, but it doesn't appear to have been sold to a streaming platform for a digital premiere.
With many other big-ticket titles still holding on for a theatrical release, Indian studios, distributors and exhibitors are now just hoping the market will start to return in coming months and the country can avoid a third wave of the virus. India is currently vaccinating around 5 million people every day, but so far only 13% of the eligible population has been fully vaccinated.