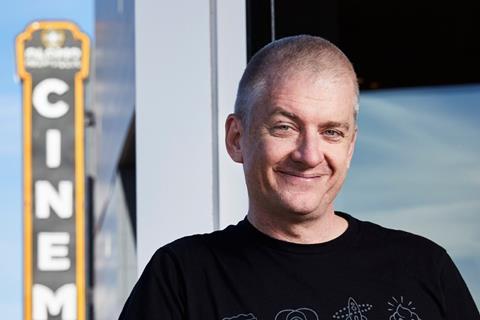 Alamo Drafthouse Cinema has unveiled details of its Virtual Cinema initiative following the closure of all its US sites in light of the coronavirus pandemic.

Alamo-At-Home will screen Alamo Drafthouse's longest-running programming series Terror Tuesday and Weird Wednesday. The chain is collaborating with the American Genre Film Archive (AGFA) to offer online screenings featuring pre-show content, introductions, and discussions conducted on Alamo Drafthouse's content and editorial website.
The first title is Terror Tuesday's Centipede Horror, the 1982 Hong Kong horror by Keith Li that according to Alamo Drafthouse "was never released legitimately on home video in the United States". The Virtual Cinema screening uses a recent 2K preservation drawn from the only 35mm film print in existence and goes live on Tuesday (March 31). Tickets are $7.75.
Weird Wednesday's first Virtual Cinema title is a 4K restoration of Godmonster Of Indian Flats, about an eight-foot-tall toxic sheep monster that wreaks havoc. The screening is scheduled for April 8.
Alamo-at-Home programming for Terror Tuesday and Weird Wednesday will continue weekly, alternating between the two series.
Seven additional Virtual Cinema titles are now available now at drafthouse.com, including Brazilian sci-fi Bacurau, Oscar nominee Corpus Christi, and The Band documentary Once Were Brothers. Click here for further details.
"The entire reason Karrie and I built theatres in the first place was to bring people together in a celebration of film," said Tim League, Alamo Drafthouse founder and CEO. "Our theatres are currently closed, but that doesn't have to mean our communities have to remain shuttered as well. We intend to hunker down, weather this storm and reemerge on the other side. Until then, we'll continue to work to share the movies we love with this community, and find ways to support each other."