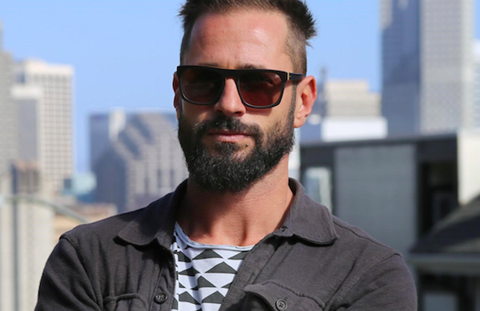 Fox International Productions (FIP) has hired Ale Damiani to direct Upgraded, a Latino wish-fulfilment story about two Mexican high school students who experience a wild night in Miami.
Production is scheduled to begin in 2018. Damiani directed the sci-fi short M.A.M.O.N., a satirical critique of the president's immigration policies, which captured the attention of Hollywood.
Eduardo Cisneros and Jason Shuman wrote Upgraded, about two uncool high school boys from Mexico who take a trip to Miami. There they embark on an unforgettable night when they find the iPhone of a global superstar that unlocks a VIP world of nightclubs, private planes, and swag. FIP is on the hunt for a global superstar to play themselves.
Cisneros and Shuman are producing. Shuman has served as executive producer on Lone Survivor and Role Models and produced Rebel In The Rye.
"Upgraded is about entering a shiny new world, which is why we think it's a perfect fit for Ale's refined storytelling skills and unique visual style," Cisneros, who co-wrote and was an uncredited writer on Instructions Not Included, said.
FIP president Tomas Jegeus added, "I couldn't be more excited to work with Ale. He is the perfect filmmaker to tell this dazzlingly inventive, high-concept, hilarious story that Jason and Eduardo have conceived and created."
FIP is looking to capitalise on the appetite for Latino films that turned recent US box office releases How To Be A Latin Lover and No Manches Frida into successes. FIP was behind the 2016 South Korean mystery thriller and Cannes out-of-competition selection The Wailing, and will soon release the German film Unter Deutschen Betten starring Veronica Ferres.
Damiani is represented by Gersh. Cisneros is represented by Valor Entertainment and Ziffren Brittenham. Shuman is represented by Fourth Wall Management, CAA and McKuin Frankel Whitehead.